Welcome to Schneebeck LIVE!
The School of Music is excited to present in-person events in fall 2022 with the option
of enjoying our concerts broadcast live. For the full schedule, check the online calendar!
To join us in Schneebeck Concert Hall, please read the School of Music Events Policy and Procedures.
Join us this Friday, Sept. 30 for the annual Collage concert!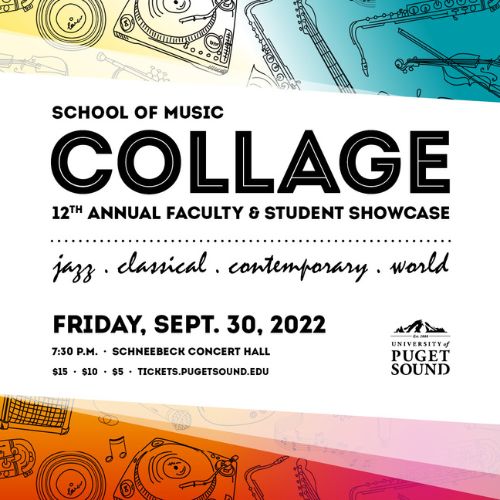 On Friday, Sept. 30 at 7:30 p.m., join us for Collage!
---
Thank you for joining us and supporting the School of Music! We look forward to seeing you this fall. Events for the fall term are posted in the online events calendar. Also visit pugetsound.edu/mymusic.