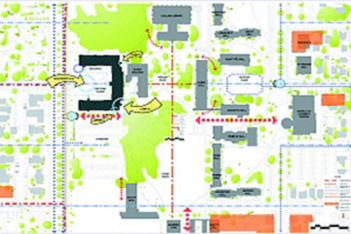 Architects
The Board of Trustees has selected the SRG Partnership of Portland as the lead architectural firm for the Science Center project.
SRG has more than 30 years of experience and recently has designed science spaces and laboratories for Oregon Health Sciences University, Oregon State University, Oregon Institute of Marine Biology, UC San Francisco, and UC Santa Cruz. The firm has also developed one of the world's largest private research facilities, for Genentech, in San Francisco.
Contractor
Sellen Construction has been selected as the general contractor for the project. Sellen also led the contracting team that renovated Collins Memorial Library and constructed Lowry Wyatt Hall.