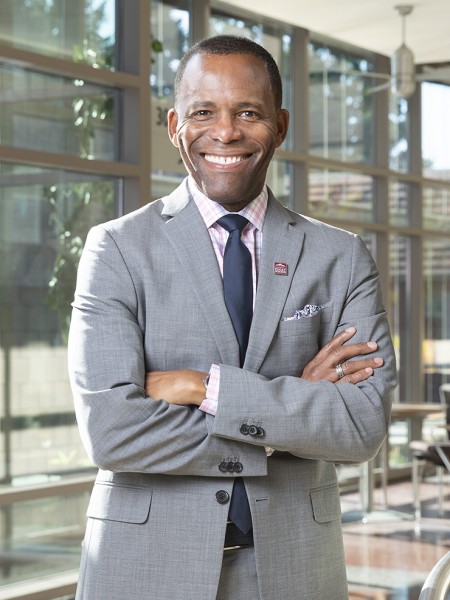 Over the past year, I have taken to the road to talk about Puget Sound with alumni, parents, donors, and friends of the university, crisscrossing back and forth from Tacoma to Washington, D.C., Minneapolis to Honolulu, San Francisco to New York, Chicago to Los Angeles, and points in between. Few experiences better demonstrate the lasting power of a Puget Sound education than being in a room full of our talented alumni and hearing about all the ways in which they live our mission and make the world a better place: building communities, advancing health care, inventing new technologies, creating art, leading businesses, changing economies, and making real and positive impacts on the lives of others.
The entrepreneurial spirit of our community truly is one of our greatest strengths. This report is dedicated to you—all of you—who seek to unlock new possibilities and the opportunities of a changing world, and to inspire our current and future students to new heights of achievement. In a cultural moment that often seeks to divide rather than unite, the world is crying out for what we offer: an education that prepares students to meet the very highest tests of engaged democracy and live their lives in service to others.
With your support, University of Puget Sound is thinking boldly and broadly about the difference that our liberal arts education can and should make. This vision is at the root of our ambitious 10-year strategic plan, Leadership for a Changing World. It is a great pleasure to share with you our progress in advancing our goals in service to the students we are privileged to welcome into our campus community today, and the ones who will follow in their footsteps.