Puget Sound is committed to making college accessible to all talented and deserving students in order to live higher education's highest purpose: the preparation of leaders. In 2016-17 we welcomed our first cohort of Posse Scholars and celebrated 25 years of the Access Program's Summer Academic Challenge.
Preparing Tacoma Students for College
"I met Isabel when she was 13 and a student in the Summer Academic Challenge, a tuition-free math and science enrichment program for local students from underserved public schools to enhance college readiness. She told me that she was going to go to college, and today, not only is she a sophomore at Puget Sound, she's also a teaching assistant in the program. Isabel is a hardworking and dedicated student, and an impressive teacher and leader in her community. She serves as an advocate for girls' education and has shown many young women over the years how to be smart and strong in any situation."
Amy Gerdes, teacher, Summer Academic Challenge
(pictured with Isabel Mejia Natividad '20)
Building a More Inclusive Campus Community
"University of Puget Sound is an amazing place, but I believe I can make it even better. As a Posse scholar, my role is to represent those who may not have been represented in the past, to be a voice for change for those who have gone unheard. Posse prepared us for challenging conversations with people from different backgrounds. We learned to confront issues of race and ethnicity, but also to understand where others are coming from. By bringing together multiple perspectives and generating conversation around these issues, we can create solutions that benefit everyone."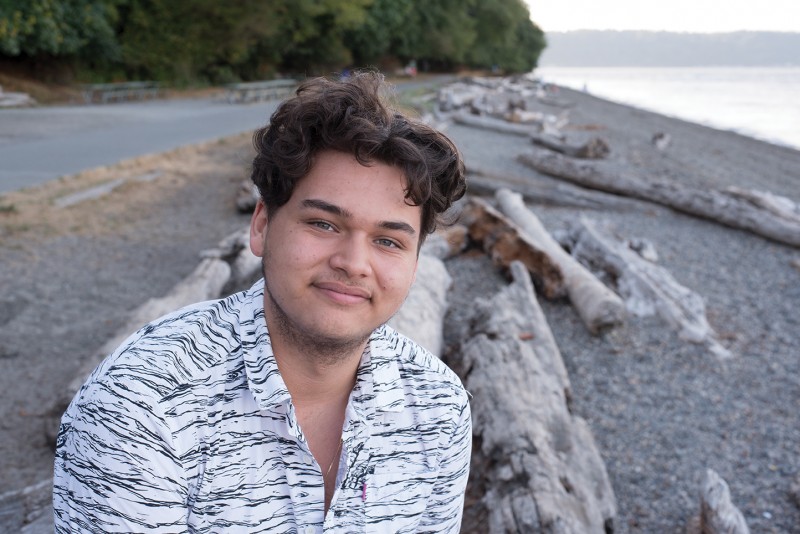 Juan Molero '20, Posse Scholar