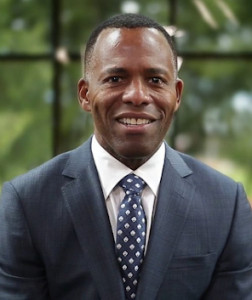 Every day at Puget Sound, bright and talented students from all across the country are discovering their passions and striving to make the world a better place. Faculty are working closely with students to develop their interests, explore new frontiers, and uncover new knowledge. We are creating new stories that are made possible by alumni, parents and friends who believe in the transformative power of a Puget Sound education.
The President's Leadership Society celebrates our shared commitment to this college that changes lives. As a member of the President's Leadership Society, you are part of a special group of our most generous donors to the Alumni, Parents, and Friends Funds. Your annual support benefits our entire community by making a Puget Sound education more enriching and affordable for all students.
Puget Sound would not be the college it is today without your commitment to student success. I am deeply grateful for your leadership and support.
President's Leadership Society Membership Levels
Your President's Leadership Society gift to any of the Puget Sound Fund designations can be made at the levels below.
| Membership Level | Amount |
| --- | --- |
| Founders Council | $100,000 and above |
| Founders Associates | $50,000 to $99,999 |
| President's Cabinet | $25,000 to $49,999 |
| President's Circle | $10,000 to $24,999 |
| President's Council | $5,000 to $9,999 |
| President's Associates | $2,500 to $4,999 |
| President's Club | $1,000 to $2,499 |
| Maroon and White | $100 for each year since graduation |
The greatest benefit of making an annual leadership gift is the difference you make in the lives of Puget Sound students. In honor of their generous support, President's Leadership Society members also enjoy:
High-level discussions with me and Puget Sound leadership about strategic initiatives
Access to a community of like-minded Loggers and leaders
Unique connections with our students and faculty
Recognition in key publications and at events
Updates on your gifts in action
Matching gifts count toward recognition. Gifts from Puget Sound couples are combined and credit is given for the total gift.
Matching Gifts
Many corporations offer matching gift programs that double or triple the impact of your contribution. Contact your human resources office to learn more about the programs available at your company.
A Special Opportunity for Young Alumni
Graduating seniors may join the President's Leadership Society at the Maroon and White level with a gift of $100 in the fiscal year immediately following graduation. By increasing their gifts by $100 each year, young alumni can maintain Maroon and White membership until their 10th reunion year or until they reach another society membership level.
Young alumni may join the President's Leadership Society for a gift of $100 for each year since graduation.
Become a Member
To find out how to join the President's Leadership Society, or for more information about giving to University of Puget Sound, please contact the Office of Annual Giving at 253.879.2923 or pugetsoundfund@pugetsound.edu.
Your support makes a powerful difference! Join the President's Leadership Society today.