Mission
Our mission is to remove obstacles to a liberal arts education, by providing support and accommodations to otherwise qualified students with both visible and invisible disabilities while they embark on their pursuit of knowledge. We stand behind their journey towards a goal of using their talents, aspirations and intelligence to play a significant role in our democratic society. We are also committed to promoting a universal design in education, architecture and product design to improve the environment for all citizens and decrease the need to ask for special accommodations.
How do I request disability accommodations?
If you are new to SAA please click this link: Register with SAA to Request Disability Accommodations, complete the online form and upload documentation of your disability. SAA will contact you within a few days to schedule an intake meeting.
If you need assistance, have questions, concerns:
If I am currently registered with SAA, how do I activate my accommodations?
See these PDF instructions on how to activate your accommodations for your Fall 2021 classes.
What is a disability?
A disability is a physical, learning or psychological impairment or disease that substantially limits a major life activity. Some examples of major life activities are:
Learning
Focusing
Reading
Talking
Remembering
Eating
Sleeping
Writing
Seeing
Hearing
Walking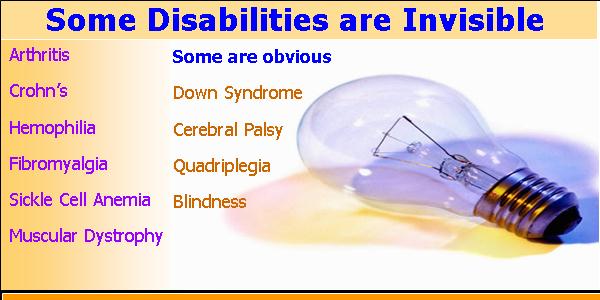 What is the law and how does it apply to higher education?
Section 504 of the Rehabilitation Act of 1973 and the American with Disabilities Act mandate that universities provide all, otherwise qualified, students, equal access to programs and activities by having nondiscriminatory standards in all academic areas and by providing reasonable accommodations on a case by case basis.
What is the difference between accommodations in K-12 and post-secondary?
K-12
Law: IDEA is to provide a free and appropriate public education (FAPE) in the least restrictive environment to eligible students with disabilities, including special education and related services. 504/ADA are to ensure that no otherwise qualified person with a disability is denied access to, benefits of, or is subjected to discrimination in any program or activity provided by any public institution or entity.
Goal: Foster success
Legal Rights: The right to a HS diploma
Persons covered: All infants, children and youth requiring special education services until age 21 or graduation from high school are covered. A list of disabilities is provided in IDEA, and includes specific learning disabilities.
Post-Secondary
Legal Mandate: 504/ADA ensure that no otherwise qualified person with a disability will be denied access to, the benefits of, or be subjected to discrimination by any program or activity provided by any public institution or entity.
Goal: Equal Access
Legal right: The right for equal access to higher education
Persons covered: All qualified persons with disabilities who meet the entry criteria, or particular program criteria of the college and who can document the existence of a disability as defined by the ADA, are covered. Disability is defined as "Any physical or mental impairment that substantially limits one or more major life activities; having a record of such an impairment; or being regarded as having an impairment."
What are reasonable accommodations?
Reasonable accommodations are adjustments or minor changes that remove barriers. They do not involve lowering academic standards, or alterations to a program. Some examples are:
Extended time for exams
Recording lectures
Accessible books
Readers, interpreters, and scribes
Accessible housing
What is the process for requesting accommodations?
The University of Puget Sound has designated the Office of Accessibility and Accommodation as the department that determines if a student qualifies for an accommodation.
Obtain documentation from a qualified, licensed professional that includes a diagnosis, how the diagnosis was established, the functional impairments, and a rationale for requested accommodations.
What do I need to submit as documentation of my disability?
Documentation of a disability must:
Be prepared by an appropriate professional
Be current
Name the disability
Describe the procedures used to make the diagnosis
Include standardized test data if testing was performed
Describe functional limitations in an academic setting
Indicate the severity and expected longevity
If you have a learning disability you need to submit a psycho-educational evaluation. This is typically performed in your K-12 school.
If you have a psychological or medical disability and are requesting:
How are accommodations determined and approved?
Accommodations will be considered when they do not fundamentally alter the nature of a program, course, or service. Fundamental alterations include: substantial changes to admissions criteria, or the way a course or program is delivered. Further, the accommodation may not constitute services of a personal nature, (such as a personal care attendant), nor can it result in posing a direct threat to the health or safety of self or others.
Accommodations are identified in a collaborative, interactive, and individualized process during an Intake meeting. They are determined on a case-by-case basis relative to the student's identified barriers to the learning environment. Identification and approval of accommodations must be supported by the educational barriers specific to the student's disability.
Once accommodations are approved they must be specifically requested for each course at the beginning of each semester by completing a Semester Request via the student's Accommodate Account. SAA staff will show each student how to use their accommodations, Accommodate Account, and how to do a Semester Request. This instruction will occur in an individual meeting that will be schedule after the Intake Meeting.
Accommodations are not retroactive and must be requested and approved prior to those accommodations being made available to the student. Therefore, it is recommended that students do their Semester Requests just prior to the beginning of each semester.
Once the Semester Request is approved, SAA notifies the instructor via electronic notification (email). It is then the student's responsibility to meet with each instructor to discuss logistics of classroom and exam accommodations; and to notify instructors and SAA if they experience any issues or complications related to their accommodations.
Exclusions: SAA does not provide items or services of a personal nature. Examples are:
Personal care assistance;
Behavior management assistance
Supervision
Personal medical, adaptive, or computer equipment, (for example, wheelchairs, walkers, canes, hardware or software for personal computers, etc.)
Private transportation
Educational supplies used by all students such as pens, paper, etc.
Other items or services of a personal nature.
Personal tutor
Personal care assistance
Behavior management assistance
Supervision
Personal medical, adaptive, or computer equipment, (for example, wheelchairs, walkers, canes, hardware or software for personal computers, etc.
Private transportation
Educational supplies used by all students such as pens, paper, etc.
Other items or services of a personal nature
Private tutor
What are some of the accommodations that may be provided through SAA?
Personal Needs Breaks – Student are allowed to leave class for a short period of time, (3-5 minutes for example), and then return. Personal needs breaks may be approved for students who require time to manage mental health or medical symptoms, take medications, etc. Personal needs breaks should not create a class disruption, and students are still obligated to meet the essential requirements for class participation and class attendance.
Leaving Class Several Minutes Early or Arriving to Class Several Minutes Late - Examples include, but are not limited to, students who have ambulatory related disabilities, students who have low vision or are legally blind, and students who use mobility equipment such as walkers, canes, and wheelchairs. This accommodation may also be considered for some students during periods of inclement weather such as snow and ice issues.
Extended Time for Exams - Student are allowed to use additional, prescribed time to complete tests when disability related symptoms might interfere with the timely completion of examinations. Typical prescribed extensions are "time and a half" meaning if the test is scheduled to be completed in 60 minutes, the eligible student would be allowed an additional 30 minutes to complete the test. The student must arrange the test accommodation with the class instructor and the testing center.
Accommodations that Assist with Calming, Concentration, and Symptom Management – Students may be allowed to use sensory calming strategies and tools such as noise cancelling headphones, tactile fidgets and balls, and other tools or strategies to assist students during classes and test taking activities.
Food and/or Drink in Class – Students would be allowed to bring food and drink into classroom environments provided that to do so does not pose safety issues. This accommodation may be appropriate for students who need to manage their blood sugar for medical conditions, students with bothersome medication side effects such as dry mouth, or students with other medical conditions.
FM Systems – FM systems, (frequency modulation systems), are available for students who would benefit from audio amplification. The system includes a transmitter equipped with a microphone that the instructor wears during the class and a receiver unit, which is equipped with earbuds, or headphones that the student wears in order to experience amplified speech and sound. 
Textbooks and Class Materials in an Accessible Format – In some instances, students may benefit from receiving handouts, texts, syllabus, class materials, tests, and other documents or media in an alternative format. Alternative formats might include large print, electronic (e-text), closed captions for films and videos,.
Assistive Technology (AT) – AT provides tools and equipment for use in the classroom or SAA Testing Center to help students perform tasks and functions that might otherwise be problematic because of educational barriers posed by their disability. Learning how to use these tools allow students greater independence:
Recorders (such as smart pens, digital tape recorders, computers)
Smart pens
Adjustable furniture, desks, chairs
Captioning services
Basic four function calculators
AT for deaf and hard of hearing (FM systems, captioning, etc.)
Recognition and speech-to-text applications, (such as Dragon Naturally Speaking)
What is the student's role in the accommodation process?
Meet academic and technical standards (attributes a student needs to qualify for a class or program).
Provide documentation that establishes a disability.
Request accommodations through the Office of Accessibility and Accommodation in a timely manner. Accommodations cannot be requested in retrospect.
Fully participate in the accommodation process by following the Office of Accessibility and Accommodation procedures and communicating with professors.
Notify SAA if there is a problem with the implementation of an accommodation
Notify SAA if additional accommodations are needed.
Abide by the integrity code of the university.
If you wish to discuss possible support services and/or accommodations, please schedule an appointment with our office by emailing saa@pugetsound.edu or calling 253.879.3399.
Declaration of a disability is not automatically a request for accommodations.
Support Services
SAA's focus is on reasonable accommodations to address the challenges related to disabilities and on easing the stress and loneliness that a student with a disability may feel as they transition to college. We realize that some students need a close connection to our office staff while they adjust to the new environment. We also know that some students are lonely and may need social support as much, or more than, they need academic support.
SAA has two support programs to address these needs:
Peer Mentoring Program – students are matched with an upper-class student mentor. The mentee and mentor will meet about one hour a week to discuss campus life. These meetings can be a meet-up to share a meal, go for a walk, or a similar activity that promotes relaxed interactions. In addition, mentors plan group activities to foster friendships among the mentees. The purpose of this program is to help students with social anxiety or students who are on the autism spectrum connect to campus life.
Check-ins – students have a short meeting with an SAA staff member to discuss their weekly goals. They can then spend time in a virtual meeting to study or complete homework. The purpose of this program is to hold students accountable at their request. SAA will email a student if they do not show for the meeting, but we do not oversee their time management or due dates. This is a voluntary program. Goals are set by the student and the student keeps track of their own goals and work.
All Puget Sound students have access to free tutoring, writing assistance, and consultations on learning and time management strategies in the Center for Writing & Learning.
Timelines
Support services and accommodations are implemented as quickly as possible, but students must allow adequate time for the process to begin. Generally speaking, it takes at least two weeks for a student to have an intake appointment and begin to use implemented services. Some services such as accessible text books take even longer to initiate. Therefore, students are encouraged to complete an intake interview before any services are needed. Later on if accommodations are needed and warranted, the process can be implemented much more quickly.
Students who take exams in the Office of Accessibility and Accommodation must provide SAA with at least four days' notice. For final exams, two week's notice is required.