Marching through the streets, fists pounding the air, banners flying, voices raised in chants of "Survivors unite! Take back the night!" and "Yes means yes! No means no! Whatever we wear! Wherever we go!"
A Take Back the Night rally can be powerful scene and a source of strength and resilience for survivors of sexual violence. Until it's not.
"A concern was brought to my attention that yelling and screaming at night is triggering for some survivors," says Alex Keysselitz '18, organizer of Take Back the Night at Puget Sound—an event that's part of a national movement designed to give survivors of sexual violence a voice. Responding to the feedback, Alex met with concerned students last spring and over the summer, and planned a nontraditional event for the fall. This November's Take Back the Night included a survivors-only vigil and speakout, followed by a silent, candlelight protest for both survivors and allies.
"It went well," Alex says. "It was small, but the people that needed to be there were there."
Like most colleges and universities across the country, Puget Sound grapples with the reality of sexual violence in our community. Between 2014 and 2016, there were 39 reported incidents on or near campus, including stalking and date-related violence, according to crime statistics compiled by Security Services using multiple reporting channels. With the support of the administration, students at Puget Sound are taking the lead to raise awareness, educate their peers, and change the campus culture.
Emily Katz '18 is one of those leaders. She remembers going to an assembly just days before her high school graduation, where she heard the statistic that one in four women would be sexually assaulted sometime during their college career. She was stunned. And angry. "How come I've never heard about this before," she remembers asking, frustrated. "How have we never talked about this, and why are we talking about it in a 20-minute assembly?
"What's going on in the world is super important, and it starts conversations."
– Alex Keysselitz '18
That outrage helped spur Emily to action when she arrived on campus. Now a senior she's the president of Peer Allies, a group of students who hold weekly office hours to offer a confidential space for people to talk about these issues and be assured that they'll be heard and believed. She first learned about Peer Allies from her Passages leader, Becca Ebert '16, during Orientation. "As soon as she told me the purpose of the organization, what the structure looked like, and its support and listening focus, from right then, I was like, that's something I want to be involved with. That's something I want to do with my time here."
Peer Allies also works to prevent sexual violence on campus, offering workshops for campus groups about consent, party culture and hookups, how alcohol impacts consent, and more. "There's not usually a lot of space to talk about these things," says Emily, so members hold peer-to-peer conversations with sports teams, Greek houses, residence hall floors, student clubs—anyone who asks. "Pizza With Peer Allies" happens a couple of times a semester, and features "a certain topic that we want people to talk about with us that's related to consent or sexual assault," Emily says. Sometimes, she adds, the conversations are framed around recent political events or events in the news, "if that seems like a conversation people need to have."
Alex agrees. "What's going on in the world is super important, and it starts conversations." Her work with Take Back the Night is just part of her portfolio as the campus BRAVe (Bystander Revolution Against Violence) coordinator. In that role she works closely with Associate Dean of Students Marta Cady and partners with Emily and Peer Allies, as well as Students Against Sexual Assault, Green Dot (bystander training), and other campus groups to host speakers, provide resources and support, and coordinate many of Puget Sound's sexual violence prevention, education, and awareness programs.
Just listening to someone is so important—and that's something that anyone can do."
– Emily Katz '18
"Our job is education," says Alex. "I hope students are always talking about this issue. I hope everyone is always talking about this issue."
Emily says that, in fact, everyone can. "There's a perception that you have to be a Peer Ally to be doing this kind of work, and that somehow we know so much more or can make so much more of an impact," she says, "but just listening to someone is so important—and that's something that anyone can do."
Changing the culture can be a daunting task, but Emily and Alex believe it's possible. "What helps us frame this huge problem," Emily says, "is [acknowledging that] you can't ensure that you or someone you love won't be sexually assaulted, but you can take steps to change the culture, to make it happen less often and be less normalized."
Alex encourages other students to get involved. "You don't change the culture by sitting at home," she says. "Come to events, and support and listen and engage and ask questions and give feedback and just be present—and then share your knowledge. This work is never done."
•   •   • 
Both Alex and Emily plan to continue this work beyond Puget Sound.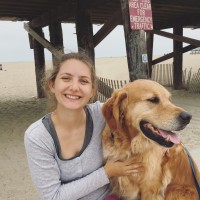 Recently accepted into New York University's School of Social Work, Alex intends to work with children in foster care. "I'm not planning on doing social work with domestic violence prevention, education, or awareness," says the history major and education studies minor, "but I think having that background and understanding what survivors and victims of sexual violence, stalking, and dating violence go through—that powerlessness and having no voice—is something that really translates over to foster care and kids in the system."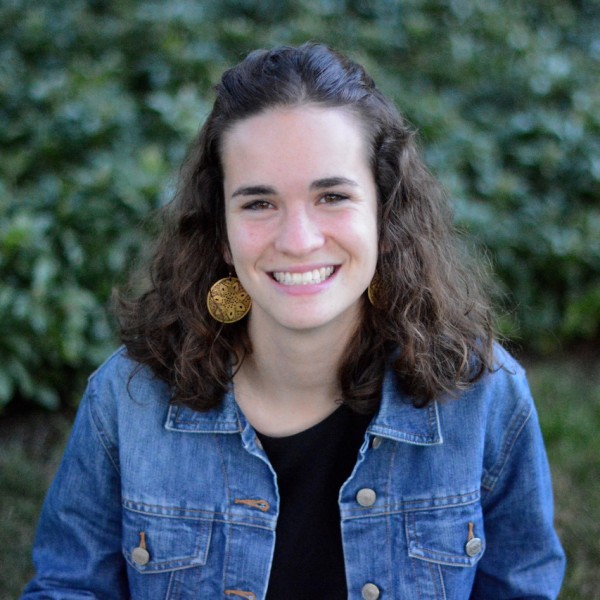 Emily, a double major in studio art (sculpture) and sociology and anthropology, will learn this spring if her nominated application has earned her a Watson Fellowship. The proposal involves traveling to four countries to talk to people about the process in which they learned about sex, as well as how to communicate about it. She is interested in how this process differs across cultures, and is hoping to learn all she can from these communities' approaches to creating change. Until then she's working on her SOAN senior thesis, exploring this on a local scale by talking to 18-year-old high school students about these same very important issues.