Donation is thought to be the first bitcoin gift to a U.S. college
Blockchain CEO Nicolas Cary '07 gives in the currency he loves
TACOMA, Wash. – A $10,000 gift made in bitcoins to liberal arts college University of Puget Sound last week could mark a "first" in the world of American higher education philanthropy.
Bitcoin entrepreneur Nicolas Cary '07, who graduated with a Bachelor of Arts degree from Puget Sound's Business Leadership Program, made the unrestricted gift on Tuesday by electronically transferring just over 14.5 bitcoins to the university for its 2013-14 Alumni Fund.
The 28-year-old CEO of Blockchain, which runs the world's most popular "digital wallet" for bitcoins, said he made the gift in the currency that is now central to his life and career.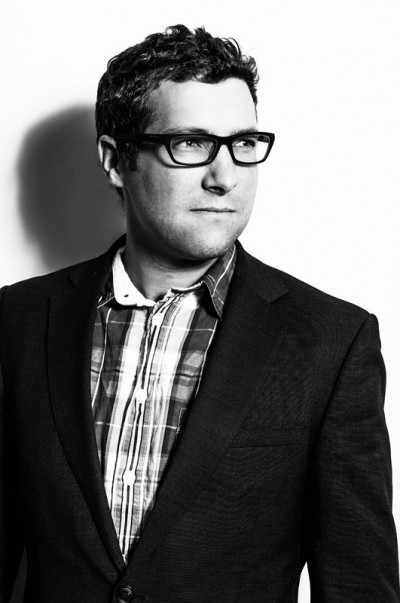 "I always wanted to give back to Puget Sound once I was in a position to do it. I was the grateful recipient of scholarships and loans, and now that I'm in a position to make a difference, I want to help others get on the road to success."
Cary says that although thousands of merchants and nonprofits now accept the digital currency, he believes this is the first gift ever made to an American college or university in bitcoins. A record kept by the bitcoin wiki that lists nonprofits accepting bitcoin donations supports this claim.
"We were delighted when we heard Nic wanted to make this generous and pioneering gift to Puget Sound," said Sherry Mondou, vice president for finance and administration. "At the same time, we were a little uncertain how to proceed, as we had no gift policy on digital currencies and were unfamiliar with the process. But we greatly welcomed Nic's thoughtful initiative and felt it would serve us well to learn to engage with the e-commerce world."
The gift is being made as part of Puget Sound's $125 million One [of a Kind] comprehensive campaign that is supporting student financial aid, academic programs and research, new facilities, current operations, and initiatives key to the success of students. Launched in 2007, the campaign has attracted more than $109 million in gifts to date from alumni, parents, campus members, and friends of the university.
Bitcoin, an open-source currency affiliated with no country or bank, has rapidly been embraced by popular culture and has attracted tens of thousands of followers in recent years. In the past year groups including online retailers Overstock.com and TigerDirect, games developer Zynga, and the Sacramento Kings basketball team announced they would accept bitcoins.
The digital currency, launched in 2009, is traded and managed through a peer-to-peer technology network that has no central owner. It is used for tens of thousands of transactions a day via mobile or desktop devices. The fees are a fraction of the cost of credit card transactions, and transfers take seconds. Individuals can buy or sell bitcoins using U.S. dollars or other currencies on private exchanges based around the world. Users store their bitcoins electronically in an encrypted digital wallet, such as the one offered by Blockchain, a company with more than one million users worldwide—up from about 110,000 just over a year ago.
"It's like email for money. Anyone can understand the rules," Cary says. "The world has 2.5 billion people who do not have bank accounts. Now someone in the North African desert has access to the same level of traditional finance tools as a Fortune 500 CEO."
To receive the gift Puget Sound established an online, nonprofit account with e-commerce processor BitPay. Through BitPay the university processed a "bill" in U.S. dollars for the pledged donation. BitPay sent an email message to Cary containing an invoice based on the current bitcoin-to-US$ exchange rate. He had three options to transfer the bitcoins from his own online "wallet" to the university's BitPay account: select "click-to-pay" to launch a bitcoin "wallet" application; scan the invoice QR code using a mobile device; or copy and paste the Bitcoin payment address into his wallet, which he accesses through a website login.
Cary, engaged in business in Berlin at the time, chose to scan the QR code. BitPay acknowledged the payment instantly, and after the bitcoin transaction was completed through the public ledger known as the block chain, the payment was reflected in Puget Sound's BitPay account in U.S. dollars, ready for deposit into the university's bank account. 
Nicolas Cary, who now travels the world for business, was invited to become CEO of Blockchain just six years after graduating from Puget Sound. Cary says his business leadership classes and the professors' mentoring created an atmosphere where students felt ready to challenge traditional ideas and become thought leaders in today's evolving world.
"I applied to over a dozen colleges, but as soon as I set foot on the Puget Sound campus, I knew I wanted to go there," Cary said. "I just knew it would be right. There was something about that [business leadership] class. Our cohort of students was exceptional. They were smart; they were motivated; they were fun."
The Denver-born entrepreneur graduated from Puget Sound with a double major in business leadership and international political economy in 2007. After graduation he traveled, volunteered, met his first boss at a leadership conference, and moved to Pennsylvania, where he worked for software company PipelineDeals. Last year he joined Blockchain, which quickly grew from a two-man startup to a 14-employee firm that now runs the world's most visited Bitcoin site.
Cary is enthusiastic about the prospects for digital currencies, which he sees as a natural progression in an increasingly digitized world.
"It shouldn't surprise us that money is going digital," he says. "Look at music and photography, and the power of peer-to-peer networks. It's going to be tremendously exciting to see what happens in this space."
About Blockchain: Blockchain.info is the No. 1 bitcoin site, with more than 1.2 million users and 300 million page views a month. The company offers three services: a secure digital wallet that allows individuals to securely store and spend bitcoins; access to a public ledger tracking all the bitcoin transactions worldwide; and a popular information site, including news, prices, statistics, and links to Bitcoin services. Blockchain's employees are based in the United States, United Kingdom, and Japan, allowing 24-hour servicing of clientele. To learn more visit: https://blockchain.info.
To learn more about the One [of a Kind] comprehensive campaign at University of Puget Sound visit pugetsound.edu/one-of-a-kind
To support the Puget Sound Alumni Fund visit: giveto.pugetsound.edu
PRESS PHOTOS of Blockchain CEO Nicolas Cary'07 can be downloaded at: pugetsound.edu/pressphotos
Photos on page: Top right: Nicolas Cary makes the gift transaction from his Berlin hotel; Above left: Nicholas Cary '07; Above right: The virtual currency is sometimes made into a physical coin, creating a "collectible" item.
To read a blog about the Bitcoin thesis by economics senior Emily Neville '14 visit: blogs.pugetsound.edu/econ/2014/02/14/thesis-corner-an-introduction-to-bitcoin/
Tweet this: First-ever #bitcoin gift to a college? Nic Cary'07 @blockchain makes $10,000 bitcoin #gift to @univpugetsound  #highered
Follow us on Twitter! twitter.com/univpugetsound