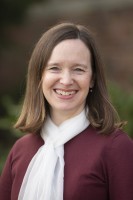 Ellen Peters
Associate Provost for Institutional Research, Planning and Student Success
Jones 212D
253.879.3104
epeters@pugetsound.edu
Ellen oversees the Office of Institutional Research. She works with faculty, staff, senior university leadership, and board of trustee members to incorporate data into decisions and researches responses to institutional questions. Ellen provides leadership on assessment, oversees student success efforts, and is the accreditation liaison officer. Ellen collaborates across campus to provide recommendations and solutions that will ultimately achieve strategic and operational goals and objectives outlined in its strategic plan. In addition to her service on several local boards, she serves on the Higher Education Data Sharing Consortium (HEDS). In her spare time, Ellen is a thespian and loves film, cooking, and reading.
Contact Ellen for:
Student success initiatives
Use of data and information for planning
National issues
Accreditation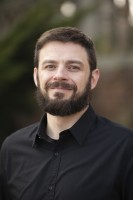 Will DeFraine
Associate Director for Data Science
Jones 212A
253.879.2499
wdefraine@pugetsound.edu
Will has a primary responsibility for internal data management and analytical reporting, including maintaining student data files, developing predictive models of student enrollment and retention, maintaining and publishing our internal Sound Reports, analyzing student surveys (e.g., NSSE), and assisting Technology Services in building our data warehouse and onboarding Tableau Server. Will co-chairs the Data Standards Committee and works collaboratively across campus to develop the data dictionary. He also is responsible for external reporting (e.g., IPEDS, Common Data Set). He also manages student staff members and provides data science training (e.g., R/RStudio, statistics). In his free time, Will enjoys fly fishing, backpacking, photography, painting, playing bass, and satisfying his addiction to mountain summits.
Contact Will for:
Sound Reports, IPEDS, Common Data Set
Internal data requests
Data dictionary and definitions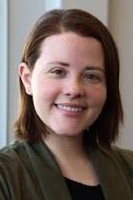 Kelsey Anderson
Assessment Analyst
Jones 212C
253.879.2589
kjanderson@pugetsound.edu
Kelsey supports the assessment of both curricular and co-curricular programmatic outcomes. She coordinates surveys (external and internal) and focus groups, including data collection and analysis. She also manages the Institutional Research Office's online presence with the goal of promoting transparency and data access. She believes data that is easy to find and use is important for helping inform the decisions made by our students, staff, faculty and leaders. In her spare time, Kelsey loves to eat warm bread, stream shows until the early morning and sleep in very late.
Contact Kelsey for:
Departmental assessment planning.
Surveys or focus groups. Including all things Qualtrics.
IR Office communications. Including questions or fixes for this website.