At Puget Sound, your clinical education experiences are designed in a developmental sequence to help you first establish a firm foundation in clinical skills and behaviors, and build from that foundation to help you develop confidence in your professional ability while gaining a rich variety of experiences. Over the length of the program you will spend 30 weeks in full time off-site clinical experiences, and you will have the equivalent of about six-and-a-half additional weeks of clinical experience in our on-site clinic.
Your earliest clinical experiences take place in the onsite clinic, beginning the fall of the second year of the program. During that semester, you spend one day per week shadowing and assisting third year student therapists in the onsite clinic and working with community members in the exercise/wellness group.
In the spring of the second year of the program, you will be in the student run onsite clinic a half day once a week. You will work closely with a licensed therapist to design and implement a plan of care for a caseload of individuals with either musculoskeletal or neurological diagnoses. In the summer between the second and third year of the program, you will complete a 14 week full-time clinical experience off campus.
In the third year of the program, you will spend two half days per week working in the student-run on-site clinic during fall semester. You will simultaneously be enrolled in courses that will give you an opportunity to develop advanced clinical skills in a chosen area and emphasize on analysis and critical thinking. Your clinical experiences will be integrated with classroom work and will include opportunities to practice screening and injury prevention. In the spring semester, you will leave campus and spend a total of 16 weeks in full-time clinical practice., If you are interested in specialty practice areas, such as women's health, sports physical therapy, vestibular rehabilitation, pediatrics or oncology physical therapy, you will have an opportunity to arrange to do one of your final clinical experiences in a setting that includes such practice.
Clinical Experiences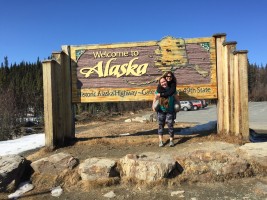 Students are required to complete two (2) full-time clinical experiences totaling 30 weeks. Over the course of the two full-time experiences, a student must experience care delivery in an outpatient setting (this can be a free standing private practice or a hospital-based outpatient facility) and care delivery in an inpatient setting (this can be in a medical center/hospital, specialty rehabilitation center or transitional/ skilled nursing facility). Home Health Care and School Therapy are not required; however these experiences may be counted as the outpatient experience depending on the individual student clinical education plan. Exposure to individuals across the lifespan is encouraged and at minimum, students must participate in the treatment of both geriatric and young adult populations in the clinical experiences.
The university currently holds over 150 clinical affiliation agreements with entities offering clinical education in more than 16 states. Many of the agreements are with corporations that have multiple physical sites throughout the country. Clinical facilities include hospitals, medical centers, urgent care centers, home health agencies, long term care facilities, private practices, and school districts.