Ryan Chapman '04 has a riot in his first novel, "Riots I Have Known"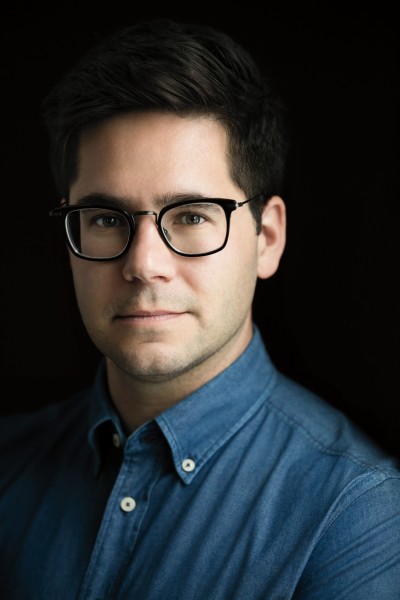 A riot is raging in a hallway of a New York prison. Barricaded inside the prison's media center, the jail's literary magazine editor—an unnamed Sri Lankan prisoner—is writing. As he has for years in the pages of the magazine, The Holding Pen, he's recording the events of the day—this time as his fellow inmates threaten to burst through the doors.
This scene readers find themselves in when they open Riots I Have Known, the first novel from writer Ryan Chapman '04. Published by Simon & Schuster in May 2019, the book is narrated by the prisoner, who is not only describing the riot but analyzing his own life and choices. His account of the riot is interspersed with stories about his childhood in Sri Lanka and his life in prison.
The book earned glowing reviews from NPR, Publisher's Weekly, Esquire, and others. NPR wrote: "Dark, daring, and laugh-out-loud hilarious, Riots I Have Known is one of the smartest—and best—novels of the year." Novelist Jonathan Lethem compared Chapman to American comedian Lenny Bruce and Russian novelist Fyodor Dostoyevsky.
"It's been tough to take in good news," Chapman admitted to Maris Kreizman on her podcast, The Maris Review. "To be in the same breath as some of these people is pretty amazing."
It's perhaps even more amazing because Chapman didn't set out with the intent to publish the work. After graduating from Puget Sound with a bachelor's in English and a minor in French, Chapman landed a job in Seattle making digital curricula for teachers to download as a way to simplify classroom preparation. Two years later, he headed to New York, where he applied for—and was turned down by—numerous top graduate writing programs.
"I think I dodged a bullet," he says. "The way that I write and the desire not to have a lot of debt paid off."
He took a job doing marketing in the publishing industry. Along the way, he finished his own book: an autobiographical manuscript he had initially created for his senior thesis project at Puget Sound. "An editor friend read it and was like, 'OK, the good news is you can write books. Bad news is this book should not be read by other people,'" Chapman recalls. "It wasn't a fascinating book."
He decided to "run in the opposite direction," as he says, and write something that required research, empathy, and the main character "wholly different from" himself. The result was the idea for Riots. He spent six years writing it. 
Chapman has since left the city; he and his wife bought a home in the Hudson Valley, and Chapman is now a freelance writer and editor who helps other up-and-coming fiction authors with their manuscripts. He also is working on a sequel to Riots but requests that you please not ask him how that's going.