Commitment will cover the full financial need of eligible students, from fall 2015
TACOMA, Wash. – University of Puget Sound is offering a new financial aid program that will help more Tacoma Public Schools high school graduates get a national liberal arts college education right in their own backyard.
The college, which draws students and faculty from across the country and around the world, has committed to meet the full demonstrated financial need of Puget Sound students who graduate from the district's high schools. The first awards from the Tacoma Public Schools Commitment program will be made for fall 2015.
Puget Sound President Ronald R. Thomas said the goal of the program is to make University of Puget Sound more accessible to the students, who, like the college itself, call Tacoma home.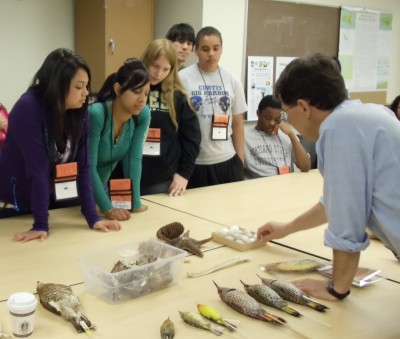 "University of Puget Sound is deeply invested in the privilege and responsibility of being an intellectual and civic asset in Tacoma for more than 125 years," Thomas said. "But sometimes a college like ours can feel out of reach to our own neighbors. That's why we are very pleased to be able to provide this commitment to students who graduate from Tacoma Public Schools, deepening our partnership with TPS and building on our other local initiatives—from college readiness programs and tutoring, to civic scholarship and research, to arts and lectures programming. College is an investment—it's the investment of and for a lifetime—and we are devoted to this opportunity to invest in students in this city."
The Tacoma Public Schools Commitment "builds on Puget Sound's longstanding partnership with our district and its investment in our students," said Carla Santorno, superintendent of Tacoma Public Schools.
"University of Puget Sound has been a pillar of pride in our community for decades. Their relentless commitment to removing financial barriers and providing support for our Tacoma public students is truly inspiring!" Santorno said. "This commitment is a game-changer for many of our bright students who, because of their family's economic circumstances, might never think of applying to Puget Sound. We are so grateful to President Thomas for this new, big step in our partnership."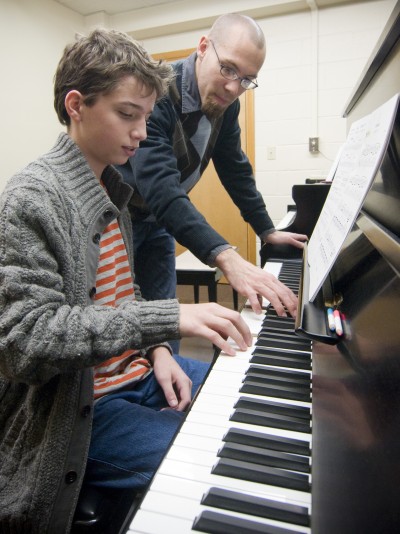 The new program will meet an admitted student's full demonstrated financial need at Puget Sound, through a combination of scholarships, grants, loans, and work study. Eligibility for the program requires that a student applicant meet the university's competitive admission requirements and that the student has been enrolled for three consecutive years, and graduates from, a Tacoma public high school: Henry Foss, Lincoln, Mount Tahoma, Oakland, Tacoma School of the Arts (SOTA), Science and Math Institute (SAMI), Stadium, or Wilson.  An exception to the three-year TPS enrollment is made for students from military families. College transfer students and homeschooled students are not eligible.
Other criteria, including the need to apply for federal or state financial aid in order to demonstrate financial need, are listed on the program's Web page, pugetsound.edu/tps.
Puget Sound and Tacoma Public Schools work in partnership on numerous projects to give K-12 students the opportunity to learn outside the classroom and to explore their individual potential. These include:
Access Programs: Free programs for middle and high school students that prepare them for college, including the Summer Academic Challenge hands-on math and science classes.
Campus resources for K-12 students: Tutoring, music classes, arts and lectures, athletic camps, free occupational and physical therapy clinics, and the Puget Sound Museum of Natural History.
Race and Pedagogy Initiative, Civic Scholarship Project, and Sound Policy Institute: College faculty involve TPS students in events such as the Youth Summit and joint learning sessions.
For more about the Tacoma Public Schools Commitment visit: pugetsound.edu/tps.
Press photos of President Ronald R. Thomas and Superintendent Carla Santorno can be downloaded from: pugetsound.edu/pressphotos. Photos of campus programs for local K-12 students are available on request.
Photos on page: Top right and above left: Middle and high school students involved in the Summer Academic Challenge partnership between Puget Sound and Tacoma Public Schools study science on the beach and in Puget Sound Museum of Natural History. Above right: A young student comes in for piano lessons through the university's Community Music program.
Tweet this: Students @tacomaschools check it out. New @univpugetsound financial aid may be right for you.
Follow us on Twitter! twitter.com/univpugetsound