The public will join actors in exploring women's stories: 7 p.m. Friday, June 23, and Saturday, June 24; Warner Gym
TACOMA, Wash. – In the near future, war has left us isolated in a rogue state where lawlessness reigns. Systems of morality are absent, and people have ceased to be outraged. One casualty is a history that has always been vulnerable—the legacies of women. Who will keep them safe?
ARTBARN, an innovative theater company in residence at University of Puget Sound, asks how women come together in such a crisis and how, before a crisis, some may have the luxury or the arrogance to be apart.
The theater group invites members of the public to join them for a work-in-progress showing of a new site-specific, immersive piece at 7 p.m. on Friday, June 23, and Saturday, June 24, in Warner Gym on the Puget Sound campus. No tickets are required and a link to a map of campus is below. Nine Puget Sound students and alumni, who are living and working in residence with the company, will help create the dramatic action.
The story in the production centers on a resistance that forms during the war—a compassionate resistance, made up of a band of women who have created a refuge to care for each other and to preserve the stories of the women who came before them.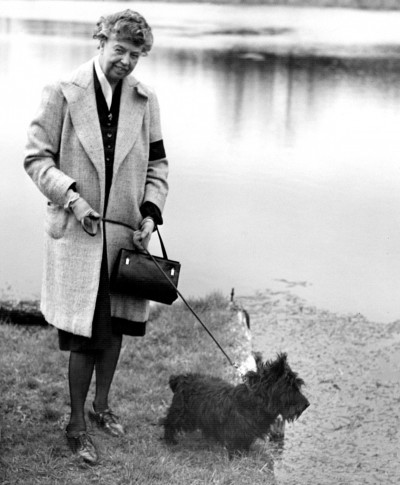 Stories as well-known as those of First Lady Eleanor Roosevelt or gay liberation activist Marsha P. Johnson, or stories that may have gone unheard, such as those of 19th-century China Sea pirate Ching Shih or the bold Italian Renaissance Countess Caterina Sforza, are brought to life. The women learn the stories by heart and tell them again and again as a tribute, as a calling to protect our collective memory, and as a resistance to a world that would forget them.
Inspired by the dystopian context of The Handmaid's Tale, the Greek myth of Demeter and Persephone, and the true stories of women who have overcome significant oppression, the piece will incorporate writing from the ARTBARN artistic team and from contributing collaborators across the country. The work was developed in partnership with acclaimed Seattle artists Alyza DelPan-Monley, Sara Keats, and Lacy Katherine Campbell.
"While ARTBARN is known for creating pieces that blend theater with installation, we have never had a production that gives the audience so much autonomy of thought and action," says director Jess K Smith '05, assistant professor of theatre arts at Puget Sound and ARTBARN co-artistic director. ARTBARN intern Liz Frost '17 and affiliate artist Zoe Levine Sporer '15 say the production will give the audience agency to move around and see what they want, when they want. Audience members also may have the opportunity to contribute a story of their own to the characters' archive.
The workshop showing is the first iteration of a multiyear project that will be developed into a full production next summer at Fort Worden, a military base commissioned in 1902 and perched over the water near Port Townsend on the Olympic Peninsula. Inspired by the backdrop of this traditionally masculine space, the stories of women will be an act of reclamation, Smith says.
The project is supported by University of Puget Sound's experiential learning initiative, headed by Renee Houston, associate dean for experiential learning and civic scholarship. The initiative aims to offer students high-impact experiences that involve them deeply in expanding their skills and knowledge, and in applying their diverse learning to real-world projects.
To learn more about ARTBARN visit: artbarnfestival.wordpress.com
For directions and a map of the University of Puget Sound campus: pugetsound.edu/directions.
For accessibility information please contact accessibility@pugetsound.edu or 253.879.3931, or visit pugetsound.edu/accessibility.
Photos on page: From top right: Proserpine, the Roman goddess based on the Greek Persephone, by Dante Gabriel Rossetti (1874); Eleanor Roosevelt with Fala (1947); Director Jess K Smith, by Ross Mulhausen, University of Puget Sound
Tweet this: Immersive theater in #Tacoma. @univpugetsound & @artbarnfestival invite your input! 7pm Fri Jun 23, Sat Jun 24
Follow us on Twitter! twitter.com/univpugetsound