Add to Calendar
2022-11-03 19:00:00
2022-11-03 20:30:00
An Evening with OLLELLA
This Art + Sci Event features cellist, vocalist, and song-writer OLLELLA's (AKA Ellie Barber '12) journey at the interface of music and climate science. Mingling (with refreshments) starts at 6:30 p.m., and the concert begins at 7 p.m. No ticket required. OLLELLA (AKA Ellie Barber '12)
Location
Contact Information Kristin Johnson 253.879.3912 kristinjohnson@pugetsound.edu
support@kwallcompany.com
America/Los_Angeles
public
Nov 03, 2022
7 p.m. - 8:30 p.m.
This Thompson Hall Seminar Art and Science event is sponsored by Biology and EPDM.
This Art + Sci Event features cellist, vocalist, and song-writer OLLELLA's (AKA Ellie Barber '12) journey at the interface of music and climate science.
Mingling (with refreshments) starts at 6:30 p.m., and the concert begins at 7 p.m. No ticket required.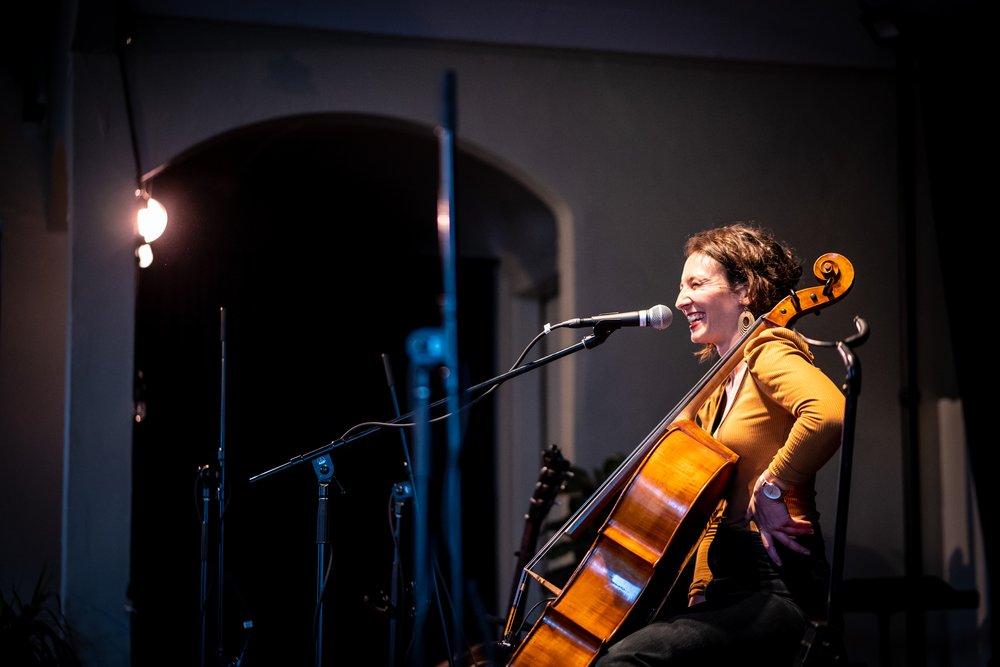 kristinjohnson@pugetsound.edu