Seen and Heard
The Princeton Review confirmed something Loggers have long known, naming Puget Sound to two of its Best Colleges lists for 2020, and EDsmart.org ranked the college among the top 10 Best Liberal Arts Colleges for 2020–21.
Loggers watching Day Three of the virtual Democratic National Convention in August got a thrill seeing Carly Dryden '19 appear onscreen to speak about her work raising awareness about and combating sexual assault on college campuses through It's On Us.
NPR's All Things Considered quoted Professor of Music Gwynne Kuhner Brown '95in a story about African American composer William Dawson and a new recording of his long-neglected Negro Folk Symphony.
Professor of History Nancy Bristow talked with Jeffrey Brown on PBSNewsHour about how pandemics have shaped societies in the past, and what those experiences can teach us about living with the coronavirus now.
Binge Worthy

When the pandemic forced academics and operations to move online, Associate Dean of Students Sarah Comstockdecided to convert her new KUPS show into a podcast. Mrs. C's Top 5 List features conversations with current students and faculty and staff members about their favorite things—ice cream flavors, books, artists, cities, and more. Listen in on Spotify, iTunes, or wherever you find your favorite podcasts. Running with the theme, here are our five favorite episodes:
Professor Melvin Rouse, talking about Nina Simone, Kendrick Lamar, The Golden Girls, and research rats
ASUPS leaders Nicole Cariño '22 and Kari Nolasco '22, struggling to limit their favorite Hamilton songs to just five
Director of Student Programs Serni Soliarios, telling some of his wildest stories from decades in student programs and entertainment
Professor Sara Freeman '95, on the nostalgia of concert tours and teaching theater during a pandemic
McMaster's Virtual Visit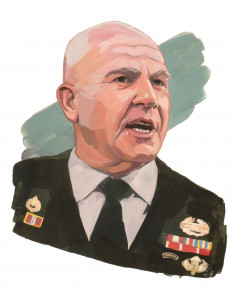 When Lt. Gen. H.R. McMaster delivered the fall 2020 Susan Resneck Pierce Lecture—online, of course—he was asked about the foreign-policy stances of the presidential candidates. McMaster, former national security advisor under President Trump, didn't offer an endorsement of either major-party candidate, instead lamenting what he sees as a drive in both parties to disengage from operations against terrorist organizations overseas. "The threat from jihadist terrorist organizations is greater now ... than in the past," he said, citing terrorists' increased capabilities for mobility, communication, and destruction. "The 9/11 attacks and the many other attempted attacks on our country were foiled mainly because we had gathered the intelligence and worked with local law enforcement and militaries overseas. We need to remain engaged with like-minded partners and allies on a whole range of issues." McMaster is now a fellow at the Hoover Institution at Stanford University. Meanwhile, the spring 2020 Pierce Lecture, by novelist Colson Whitehead, was postponed from April because of the coronavirus; it will take place on Oct. 26. Check pugetsound.edu/piercelecture for details. The Pierce Lecture series, established in 2002, brings to campus public intellectuals, writers, and artists of high recognition in public affairs and the arts.
Welcome, Professor Doyle
Tracy Doyle joined the School of Music on July 1 as its new director. A flutist, Doyle had been chair of the music department at Adams State University in Colorado. In a letter to Puget Sound music students in July, Doyle sounded an upbeat note about the challenges presented by the coronavirus: "I have no doubt all of us as artists, having persevered through this time in history, will come together to be more creative, resilient, market-able, and adaptable moving into our collective future.
Presidential Politics
Nearly nine months into the pandemic. More Americans expected to vote by mail than ever before. Two political parties locked in one of the most contentious presidential elections in recent history. Presidential historian Mike Purdy '76, M.B.A.'79 and Pacific Lutheran University political scientist Michael Artime continue their community lecture series, 2020: Battle for the Soul of America, on Oct. 21 and Nov. 5 (two days after the election)—and you don't even have to be on campus to participate. Visit pugetsound.edu/2020election to get the details, watch (or rewatch) recent events in the series, and register for remaining virtual lectures. The lecture series is sponsored by the Alumni Council.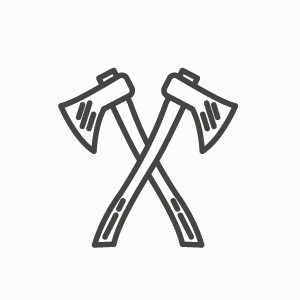 Hack Hack, Chop Chop Your Inbox
Want more Puget Sound in your life? The Hatchet Weekly delivers. Stay connected to campus updates and events with our weekly e-newsletter. Each issue includes the top three things that catch our eye, along with upcoming events, news, stories, and fun facts—all in a cool, easy-to-read format that hits your inbox every Monday. Sign up today at pugetsound.edu/thehatchet.
Fresh From the Diner
At a time when the majority of students are off campus and may be missing their favorite dishes from The Diner, we asked for a few of the most popular recipes that would give Loggers a taste of campus at home.
Mariana's Vegetarian Flatbread
3 green onions

1 zucchini
½ eggplant
2–3 small tomatoes, diced
Olive oil
Paprika
Salt
Pepper
Garlic powder
Cumin
2 flatbreads
Regular or vegan pesto
Regular or vegan shredded mozzarella
Slice up the green onions, eggplant, and zucchini into even quantities.
Coat the sliced veggies with olive oil, and sprinkle with paprika, salt, pepper, garlic powder, and cumin. Mix together until olive oil and seasonings cover the veggies evenly. 
Select your choice of flatbread, and spread your regular or vegan pesto as the base, covering with shredded mozzarella. Top with the oiled and seasoned veggies and diced tomatoes.
Bake in an oven at 450 ̊ for 10 to 12 minutes, or until the crust and cheese begin to turn golden. (Ovens will vary, so check your flatbread occasionally.) Enjoy!
Visit pugetsound.edu/wegotthisloggers to view more recipes from The Diner.