1947
Maryan McGovern writes to share that she and Maryann Monroe Scott '47—roommates in Anderson Hall—both celebrated their 95th birthdays last spring. After graduation, Maryann moved to Anchorage, Alaska, and opened her own secretarial business. Maryan moved to Seattle's University District and took a position at SafeCo Insurance. Maryann now lives at Crista Shores in Silverdale, Wash., and Maryan lives in Edmonds, Wash. "Through the years, we have kept in touch with each other by phone and letter," Maryan writes. "We share fond memories of our time at UPS (called CPS). Those were the war years, with few men on campus, so when the Army Specialized Corps moved their men into the gymnasium and took special classes, we entertained them with dances at the S.U.B., and campus life became more interesting!"
1962
Ivonna Peterson Anderson '62, '64 recently finished a term as a member of the Tacoma Yacht Club Board of Trustees.
1971

In July, Judy C. Colditz received one of the first Lifetime Achievement Awards for Contributions to Hand Therapy from the International Federation of Societies for Hand Therapy (IFSHT). The award was announced at the joint Triennial Congress of IFSHT and the International Federation of Societies for Surgery of the Hand, held in Berlin and attended by more than 4,000 professionals from 92 countries. Judy was the only American occupational therapist recognized. After founding the OT department at WakeMed hospital in Raleigh, N.C., Judy established the firsthand therapy clinic in the city in 1982. That clinic eventually grew to encompass two locations and more than 40 employees. In 1996, she sold her practice and launched HandLab, an education and consulting business. She is a founding member of the American Society of Hand Therapists and has served both on its board of directors and on the executive committee of IFSHT. The Lifetime Achievement Award recognizes hand therapists who contribute professionally on a global scale, and whose efforts will both inspire generations of hand therapists to come and benefit patients far into the future.
1972
Walter Nolte '72, '75 retired after 11 years as president emeritus at Casper College in Wyoming. After earning bachelor's and master's degrees in history at Puget Sound, Walter completed his Ph.D. at The University of Texas at Austin, and spent the next 37 years as a community college administrator. Currently, he's a consultant for Gold Hill Associates, a search and recruitment firm assisting community and technical colleges in hiring presidents and senior-level leaders. Upon his retirement, Walter and his wife of 47 years, Rebecca (a former publications manager at Puget Sound), moved to Missoula, Mont., to be close to their daughter and granddaughter.
1977
Despite graduating with a degree in biology with a minor in Spanish, Bart Hawkins has spent his career in information technology: first as a programmer; then as a minority owner of a small computer business in Anchorage, Alaska, his home since junior high; and finally as a career IT employee at Alaska USA Federal Credit Union, one of the nation's biggest credit unions. In December, he retired after more than 30 years with Alaska USA with hopes of finding more time for his interests and hobbies, including bicycling, traveling, languages, biology, cross-country skiing, art, and welcoming friends. "Hope to see a few alumni come up this way," he writes.
1981
Inspired by President Phil Phibbs' speech at Commencement encouraging graduates to work hard and take pride in that work, Bernard Kravitz continued his studies with graduate work in wildlife biology and by teaching advanced placement environmental science. After 33 years of teaching, he retired from Swampscott High School, completing his teaching career at the same school where he was a student. Bernard adds a postscript to his update: "P.S. I met my wife, Patty, at UPS freshman year, and we are celebrating our 30th wedding anniversary this year. We would love to hear from our classmates!"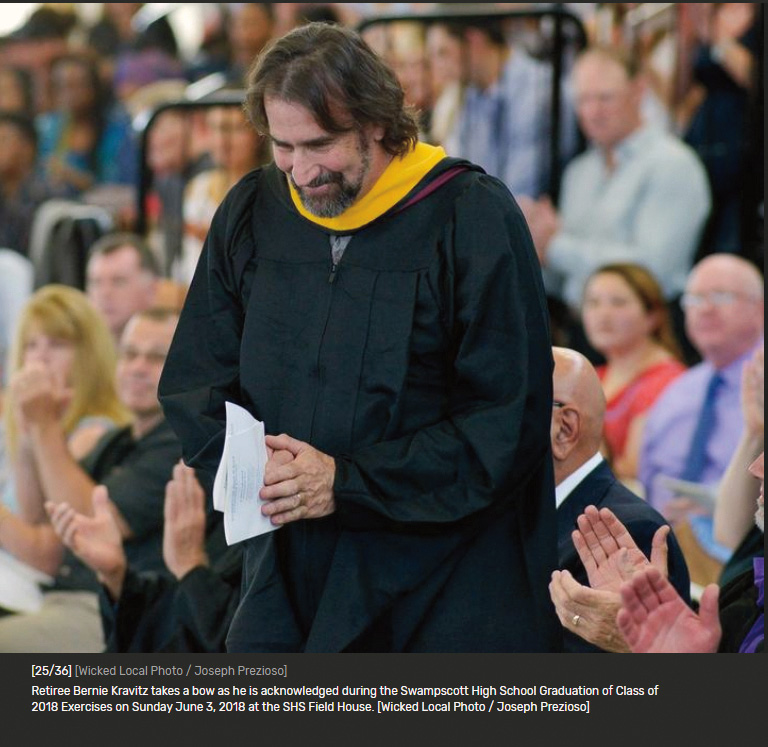 1984
King County Superior Court Judge Timothy Bradshaw retired in July, after more than 10 years on the bench. During his tenure, he handled thousands of cases through civil litigation, criminal trials, and the Unified Family Court. Prior to serving on the county superior court, Timothy was a noted trial attorney in the King County Prosecuting Attorney's Office and litigated 125 jury trials to verdict. He was a founding member of the homicide and cold case units, and pioneered numerous forensic efforts, including the first DNA (both human and animal) cases in King County. He prosecuted several high-profile cases, including the murder of musician Mia Zapata, and was recognized by the county for his accomplishments with the Norm Maleng Outstanding Trial Advocacy Award.
1987
Kate Carroll de Gutes wrote an essay published in the new anthology Apple, Tree. She was one of more than two dozen writers who contributed to the collection, which has adult children looking at their relationships with their parents after discovering an inherited, often unsettling, character trait.
1991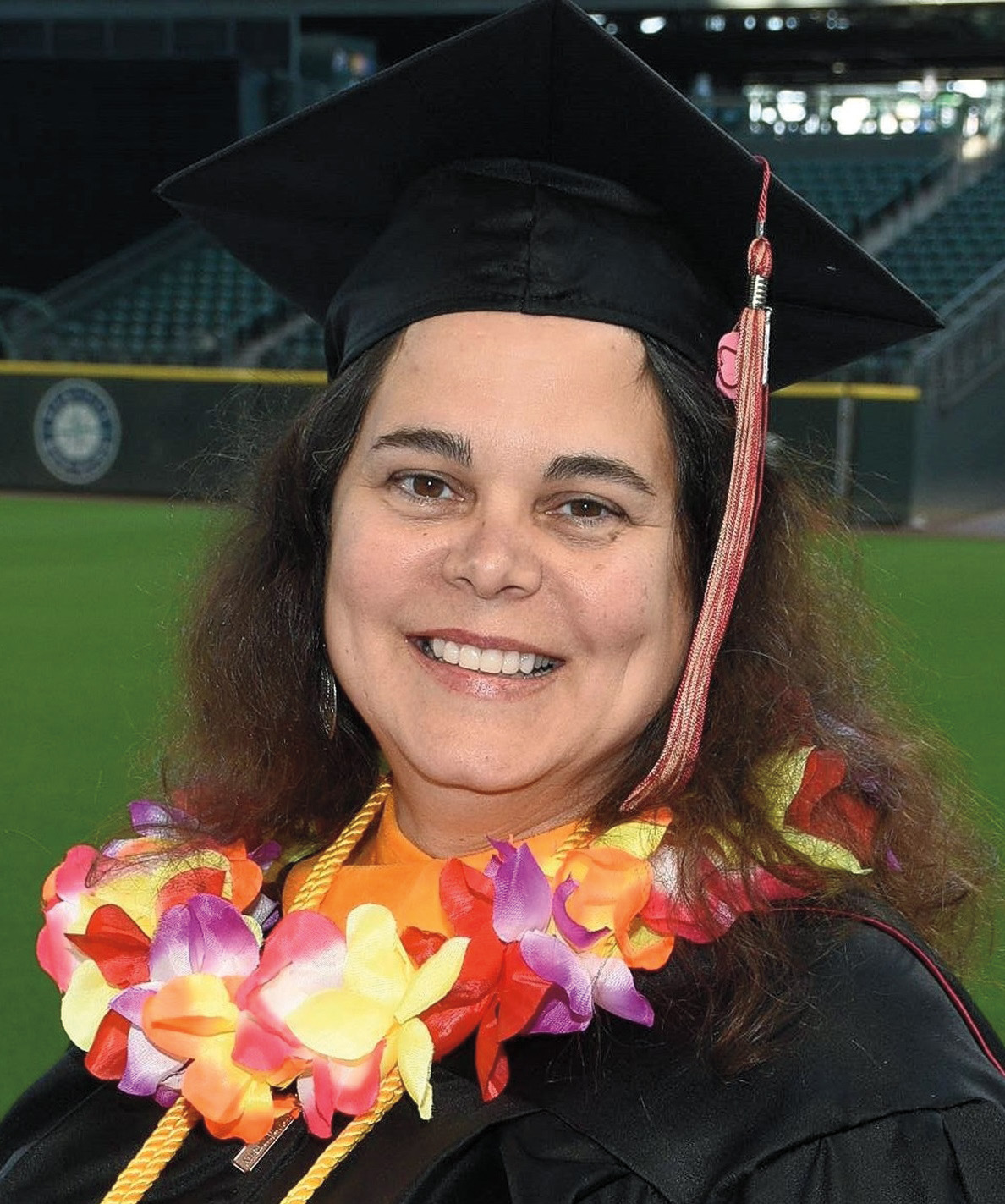 Angela Salatino McKee, an IT system design and integration specialist, earned her Master of Science degree in information security with presidential honors in June. She still lives in the Greater Tacoma area, and has worked at Boeing since 1991. She writes: "Support from my incredible husband of 21 years, our teenage boys, and my amazing colleagues at Boeing made it possible to work full time, tend our farm and horses, plus volunteer with our local 4-H program, while completing the rigorous degree program. The fun part of June was celebrating two graduations as a family—mine and our oldest, who completed high school and has transitioned to college. Putting homework behind me once again was a big relief!"
1996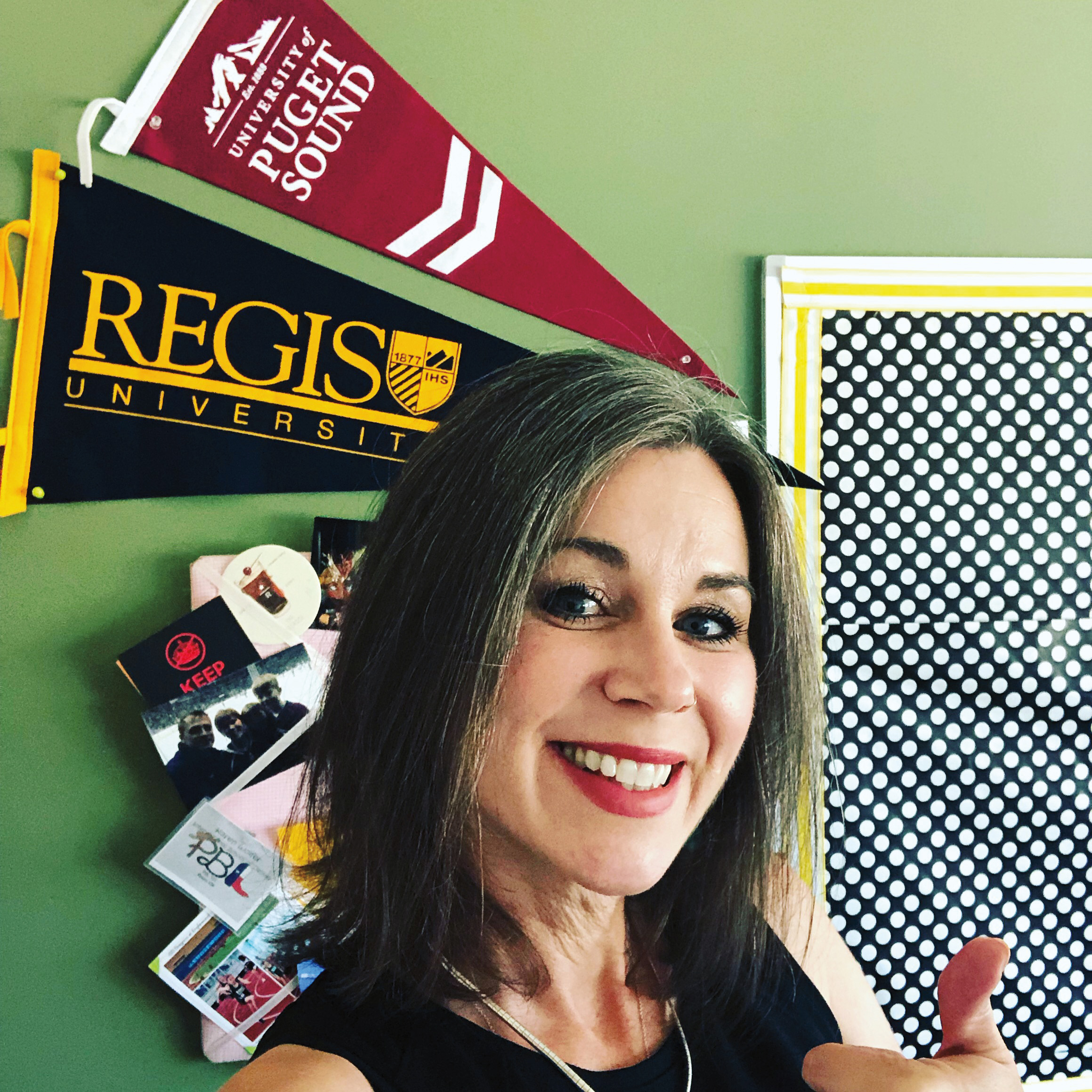 Karen Markin Wolfer '96, M.A.T.'99 earned her principal license at Regis University in Denver in April 2019. She now serves as the assistant head of school at Horizons K-8 in Boulder Valley Public Schools.
1997
Matthew L. Steele was promoted to senior project manager in GZA GeoEnvironmental Inc.'s Metro Boston/Amesbury, Mass., office. A member of the American Society of Civil Engineers and a LEED Green 
Associate, Matthew joined the firm in 2010.
2002
Jeb Binns M.A.T.'02 was elected to serve as a state director for the National Education Association. He began his three-year term in September and is excited to advocate and lobby for strong and inclusive public education. Jeb continues his teaching career at Highline High School in the Highline School District in Burien, Wash.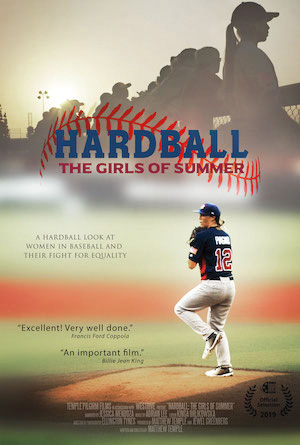 Last fall, Jewel Greenberg celebrated the digital release of the documentary she produced, Hardball: The Girls of Summer. The U.S. release was held in September at the Women Sports Film Festival in San Francisco, and the European premiere was in October at Fédération Internationale Cinéma Télévision Sportifs (FICTS). Narrated by ESPN broadcaster and two-time Olympian Jessica Mendoza, Hardball shines a light on contemporary women's baseball and calls on audiences to support female athletes in the sport.
2004
Rachel Gross is an assistant professor of history at the University of Colorado Denver, where she is writing a book on the history of the American outdoor industry.
2007
Tim Strauhal recently moved back to his hometown of Portland, Ore., after seven years living overseas and in the Boston area. He is working toward a Master of Science degree in crime and justice studies, and works at the KinderCare national headquarters.
2019
Autumn Raw is the Midwestern coordinator for Flight Free 2020 USA, working to gain 100,000 signatures for the organization's pledge not to fly in 2020 in an effort to drastically reduce the carbon footprint the flight industry places on the planet. "We work to promote other means of transportation," Autumn writes. "My life post-graduation has been subsumed by climate anxiety, but I'm working to alleviate it by taking action."