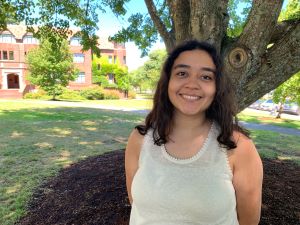 Anna Chacon (she/her) is a second year student in the MPH program. She graduated from Pacific Lutheran University in 2022, where she majored in Biology and minored in Statistics. Anna is seeking a master's in Public Health because she wants to help improve the health status in marginalized communities. She became interested in Public Health when Covid-19 hit and she saw the various ways that communities rallied to keep each other safe from contracting Covid-19. However, she also took note of the disparities in how treatments, masks, and vaccines were distributed amongst several communities, especially communities of different races/ethnicities. She believes that there is still a  lot of work to be done to reduce those disparities in order to have an improved health status in all communities. Anna chose to come to UPS because she wants to have the opportunity to apply the skills that she learns in the MPH program to the greater Tacoma/Pierce County community, where she grew up. When she graduates with her MPH degree, she hopes to utilize her interests/skills in Biostatistics and Epidemiology to analyze data regarding disease/other health related patterns from the community and use those results to develop policies and create programs that will address the prominent health problems in communities experiencing health disparities.
Emily Hersh (she/her) is a second year graduate student in the MPH program here at Puget Sound. She graduated from Florida International University, where she majored in Psychology. Emily wants to get an MPH because she wants to increase community education regarding health and make reliable information and services more accessible to vulnerable communities. She hopes to discover new opportunities within the public health field as well as conduct research in the future. With a background in psychology and nutrition, Emily hopes to apply that knowledge and experience to community practice and research. To start, she is currently serving with Americorps at United Way King County on the Child Nutrition team. Emily looks forward to applying the skills and knowledge she has gained thus far in her work to see the impact it has on our community. Outside of class, Emily can be found outdoors rock climbing, hiking, and paddle boarding.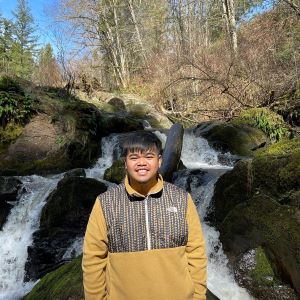 Jansen Dacquel (he/him) is a passionate advocate for community health and an aspiring change-maker dedicated to addressing disparities in vulnerable populations. Currently pursuing his master's degree in public health, Jansen aims to actively contribute to the well-being of populations in need. With a strong foundation in biology, Jansen graduated from St. Martin's University, where he developed a deep understanding of the intricacies of life sciences. Jansen had the opportunity to intern with the Summer Health Professions Education Program (SHPEP) at UCLA. This transformative experience shed light on the pervasive health disparities and inequalities present in America, particularly affecting the communities he holds dear. Motivated by these insights, Jansen is driven to become a servant leader, working tirelessly to uplift his communities and others. The University of Puget Sound's MPH program aligns perfectly with Jansen's aspirations and values. The program's emphasis on intimate class sizes fosters close connections with faculty and peers, providing an ideal environment for him to develop as a public health professional. Jansen is excited about forging lifelong connections with his cohort, exchanging knowledge and experiences as they embark on their educational journey together. In addition to his academic pursuits, Jansen finds solace and joy in nature. Hiking through scenic trails allows him to recharge and appreciate the beauty around him. When he's not exploring the great outdoors, Jansen enjoys indulging in video games as a way to unwind and connect with friends.
Miles Looman-Nelson (he/him) is a second year graduate student in the MPH program at University of Puget Sound. He studied his undergrad at Oregon State University graduating with a Bachelors of Animal Science in 2006. He went on to further his education in Veterinary Medicine and gained his Doctor of Veterinary Medicine degree at Oregon State University in 2011. Miles' research project for his doctorate was on tropical and subtropical dermatologic diseases in dogs and cats. After graduation, Miles worked as an emergency and clinical practitioner for almost 6 years before deciding to join the Army as a Veterinary Corps Officer. During this period Miles focused his efforts on the public health side of Veterinary medicine such as food safety and zoonotic diseases. He has been deployed on multiple public health missions throughout the world, with his most notable contributions occurring after Hurricane Maria. His hurricane relief efforts included food protection measures and risk assessments to reestablish safe food and water for multiple islands in the Caribbean during this difficult period. Miles is currently working on his MPH as an active duty Army officer and chose University of Puget sound for its intimate and student tailored curriculum. After graduating from the program, Miles hopes to return to the Army with the skillset to integrate public health on a human/animal level. Miles hopes to increase stabilization, especially in tumultuous regions, through health campaigns focused on increasing animal health and reducing zoonotic disease prevalence.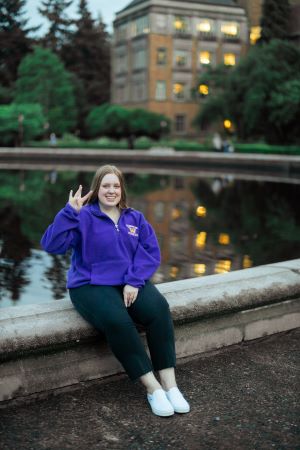 Morgan Whittington (she/her) is a second-year graduate student in the University of Puget Sound Master of Public Health program. Coming from a family of nurses, she always knew she wanted to help people. However, she also always knew that she wanted to explore career paths other than nursing to impact the health of others positively. During her third year as an undergraduate student, she discovered the public health field and knew that this career path was what she wanted to pursue. Morgan graduated from the University of Washington in Seattle with a double major in political science and anthropology in 2022 and moved directly into her studies in the University of Puget Sound Master of Public Health program. She chose this MPH program because she preferred being able to pursue a generalist degree rather than being required to select a specialization right away. Morgan's main interest in public health, which she hopes to work in after graduation, is maternal health. She also has an interest in global health and community health. As president of the newly founded Public Health Student Association for the Puget Sound MPH program, she will continue to explore her diverse interests and prepare for her future in public health.