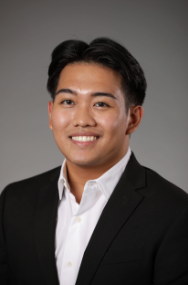 Aldrin Villahermosa is a graduate student here at the University of Puget Sound. He is an alumnus from Puget Sound, obtaining a degree in biology with a bioethics emphasis. He knew he wanted to get a master's degree in public health and to learn about the health inequities and social issues that result in the health disparities seen in society. He also liked the way the program uses the framework of a liberal arts education. Aldrin and his other classmates plan to pursue a project to propose as a research project-looking at food insecurity and the effects of body image and how it impacts people's access to food resources. He became interested in public health back in high school when he was in a why pre-health career organization. Aldrin had the opportunity to help with a research project looking into the shortage of physicians and allied health professionals in the state of Hawaii. Through that program he was like a research intern. He found out that Hawaii is expected to face a shortage in the next decade where he wanted to understand the health disparities presented. Additionally, his bioethics class inspired him. COVID-19 has shown him that the pandemic has shown strengths and weaknesses factors that play into healthcare. Aldrin  hopes to help the university build a better relationship with the Tacoma community by using his integrated learning experience and his second year program to be more active with the Tacoma area. The MPH program can be utilized to make an effective change and to let students here at Puget Sound to learn more about what's outside of the Puget Sound level. In the future, Aldrin wants to gain more work experience and then apply to a PhD program or a doctorate program, and then maybe become a teacher/work for the state department. In his free time, he likes to snowboard, golf, go to the gym, and find new places to eat.
Caroline Blackburn is a MPH student at the University of Puget Sound. She wanted to return to school after a gap year due to COVID-19, so she chose Puget Sound, her alma mater, because she really liked the look of the second year practicum since it provides a more school-internship experience. They majored in Psychology and minored in French for their undergrad. Caroline became interested in public health after noticing disparities in the sexual education program at her high school. Furthermore, her interest became renewed because of COVID. They think there's a lot of good work in public health in which it includes society as a whole as well as the health and wellbeing of people. COVID has impacted Caroline's look on public health in a good way. Public health has been brought to the forefront of everyone's mind. People have become aware of the importance of epidemiology and contact tracing. Caroline's professional interests are both epidemiology and healthcare communications. She wants to reach out to the public about important health problems. They hope to continue learning about health and wellness as well as disparities in health outcomes in both our country and throughout the world.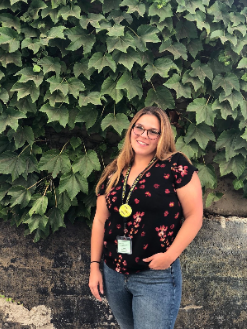 Julia Krieger is a graduate student at the University of Puget Sound. She went to UC Davis for her undergrad, where she majored in clinical nutrition. She wanted to come back to Washington, where she is originally from, so she applied to Puget Sound. She wanted a small program and a generalist track and was very excited when she got into the MPH program. In her undergrad, she worked at the health education and promotional office where they did food insecurity research. She hopes to do some research in the future. She became interested in public health when she started working at the health education and promotional office where she really took interest in the weight stigma research and how it affects people's ability to use resources. Julia grew up helping out her community and doing service for the public on a smaller scale. She loves helping and teaching people about how they can help and improve their lives. COVID-19 has shown Julia to slow down and figure out how to deliver different information to people so they would thoroughly understand. It has shown her the inequities of scientific information and how that affects the world. Julia wants to get her registered dietitian license and work at a food access station. She hopes to meet more people and have meaningful conversations about public health. She has learned so much from everyone; the professors are mentors to her. She hopes to have more direction and connections within the community. In her free time, Julia loves to read and write, collect vintage furniture, and weightlifting.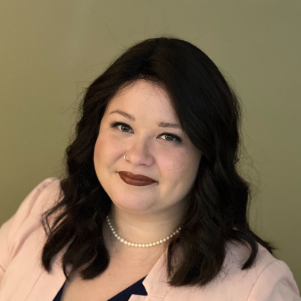 Maggie is a student and an alumni here at the University of Puget Sound. She really identified with the mission of the program; the social justice aspect is really important to her. She majored in Biology with a math minor. Maggie and some of her classmates have developed a research project that they are going to pursue. She became interested in public health through talking about public health with family members that also have MPHs. She is interested in improving the health of populations. Maggie's mindset is geared towards the good of people where she highly values equity for all. COVID-19 has shown the weaknesses of the public health system in which Maggie thinks that people who are knowledgeable about public health can really make a difference in improving those weaknesses. Maggie might pursue a doctorate degree and is really interested in research and program planning and evaluation following graduation. She hopes to get a solid foundation of knowledge to work with and build off of to make a difference in public health in the future. Her hobbies consist of hanging out with her pet, trying new restaurants, and traveling.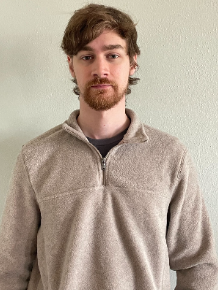 Nathan Sidell, a graduate student part of University of Puget Sound's Master of Public Health Program. He heard about the good reputation when looking for good programs for public health. He really likes the emphasis the program has on being socially conscious with public health decisions. He went to IU Bloomington for his undergraduate and graduated in Spring 2020 with a degree in Neuroscience and a minor in philosophy. He has worked with Tacoma Pierce county for contact tracing during COVID-19. He finds it interesting how the world is continuing to react to COVID. He became interested in public health when he pursued his neuroscience degree. He wanted to do hands-on research. He also minored in Philosophy, science based, and he was interested in turning his attention to issues people face like health inequities. For his future, he is interested in housing inequality and state/federal policy levels. Nathan hopes to gather a better understanding of public health and wants to expand his interests under the guidance of the teachers in the MPH program. He likes to play video and board games in his free time as well as taking walks.