---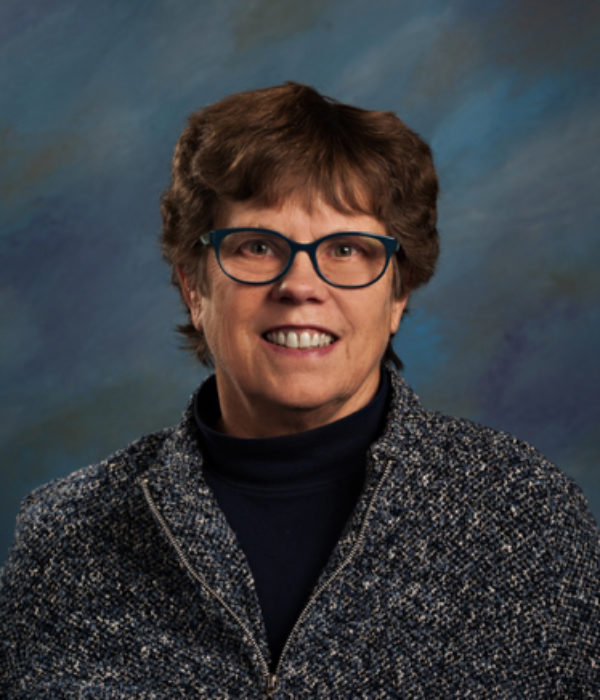 Rev. Jan Bolerjack
Rev. Jan Bolerjack is firmly rooted in the Pacific Northwest. With triple careers in education, nursing and ministry, she brings a holistic approach to working with this community. She graduated with a Bachelors from University of Puget Sound '78, Bachelors of Nursing from University of Portland '86, an MDiv from Vancouver School of Theology '92 and is just short of a DMin from Seattle U. Rev. Jan loves diving deep into culture(s) to uncover relevant meaning and even to challenge some beliefs that have been used to hold people down over the centuries. A lover of Progressive Theology and Thought, she brings her interest in social justice making and restorative healing both to the pulpit and the street. 
You can often find her at community meetings, speaking to community leaders, or strategizing to change unjust systems. Or you may find her holding a fussy baby, or in the church yard playing catch with a young child, or at a table discussing school work with a teen. 
Under her leadership her current church campus is host to: 
about 40 homeless campers who receive case management and essentials for daily living (food, toiletries, clothing, and community); 

an emergency resource center where recent refugees, victims of life disruptions (such as fires, DV or other displacements) and local families can receive clothing and household goods for free; 

the Tukwila Pantry that provides supplemental nutrition and supplies to about 1000 families/week; 

King County Eviction Prevention programs that disbursed over $1M in 2021 to keep families in housing

Tukwila Kids Make Music that provides keyboard, guitar, drumming and violin lessons at no cost to local children

Busy Minds Tutoring programs for kids needing extra educational supports

3 homes used as Credit Recovery to families that need a break from high rents to get their credit rating back up and get back into rental housing
Rev. Jan's love of people and hope for the future is evident in the life she leads. Jan serves as an Elected Tukwila School Board Director, on the City of Tukwila Human Services Advisory Board and the City of Tukwila Citizens Advisory Committee to the Police Department. She is active in all things PRIDE and has helped 2 churches become Open and Affirming. A Rainbow flag flies permanently over the doorway of her current church.
Awards received include: WASA Community Leadership Award; (Washington Association of School Administrators); Martin King Jr. Peace with Justice Award (PNW United Methodist Church); Gertrude Apel Pioneering Spirit Award (Church Council of Greater Seattle); Visionaries for Justice Award (Puget Sound Sage). She was one of the leaders in winning the Proposition 1 campaign to bring a $15/hour wage to Seatac Airport workers and is currently in leadership with the Raise the Wage Tukwila Campaign that will go to the voters in November '22.
Favorite things include PEOPLE especially those with interesting, even complicated stories, family: daughter Kristy Maddux '01, a professor at University of Maryland (spouse Richard) and 3 amazing grandkids – Creighton (8, a whiz with statistics and sports), Soren (5, mischievous and delightfully curious), and Lydia (4, who speaks with her eyes and loves to laugh).
Churches previously served: Fall City UMC, Wallingford UMC (Seattle), Director of Camping and Youth Ministries for the PNW United Methodist Church, Ravenna UMC (Seattle) and Sultan UMC