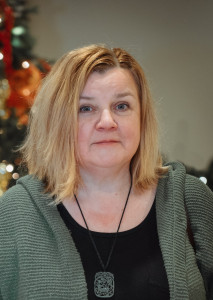 Tatiana Benbalit is a native of Russia.  She earned her MA in Piano Performance, Pedagogy, and Chamber Music from the Moscow Conservatory in 1989.  She moved to the United States in 1991.
In 1992, Dr. Benbalit took 5th Place in the Dorothy Anderson International Piano Competition in Seattle.  From 1994 to 2005, Dr. Benbalit worked at the Seattle Opera as rehearsal accompanist, vocal coach, and assistant chorus master.  After studies with Patricia Michaelian, Dr. Benbalit earned her Ph.D of Musical Arts from the University of Washington.
Dr. Benbalit has been teaching piano with the Community Music Department at the University of Puget Sound since 1991.
When asked about her teaching philosophy, Tatiana says her mottos is "obtaining harmony and balance through classical music."  She finds this approach works very well, especially for teaching adult students.
Learn about noncredit Community Music lessons with this instructor.