Data and Systems Support Specialist
Connect with Michal on LinkedIn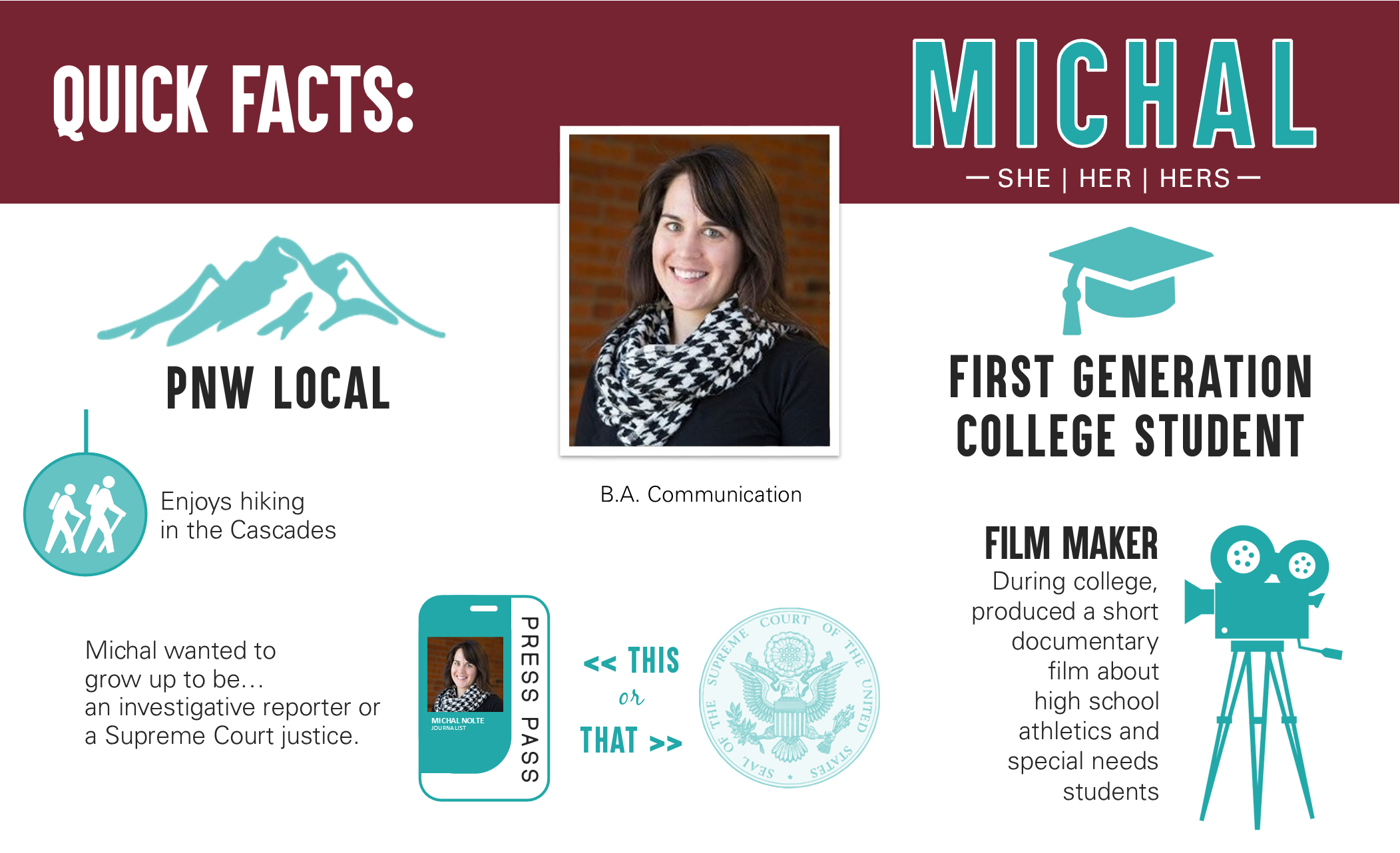 Michal provides data and systems support for Career & Employment Services, working with Student Employment and Career Advising to support meaningful opportunities for students' career development.
When not working on systems support, Michal spends time going for walks, reading a book, or grabbing a coffee.
What was your first, or an early work experience that impacted your career path?
The summer before college I worked for a painting company. It involved working on a team with other painters, hands-on work like prepping rooms for paint, and even climbing the occasional ladder or riding up a bucket lift to paint trim on a five story building. It was a lot of fun, and I learned a lot.
I continued to dabble in other jobs as a student – from babysitting to being a hostess at the Old Spaghetti Factory to office work. Every job taught me something a little different that I have used throughout my post-college career in higher education.
What did you learn in your major field of study that you currently use in your work?
I studied communications, with a focus in journalism. I use skills such as research, asking good questions, and listening in my work all the time.
What is your favorite location/event/hidden gem/thing about Tacoma?
When I find myself in downtown Tacoma, a fun spot to go for a walk is the Chihuly Bridge of Glass. It crosses over I-705 and lets you travel by foot from downtown near the Washington State History Museum to the Museum of Glass and Thea Foss Waterway. The bridge features glass art installations by local glass artist Dale Chihuly.