CES Operations, Programs, and Events Manager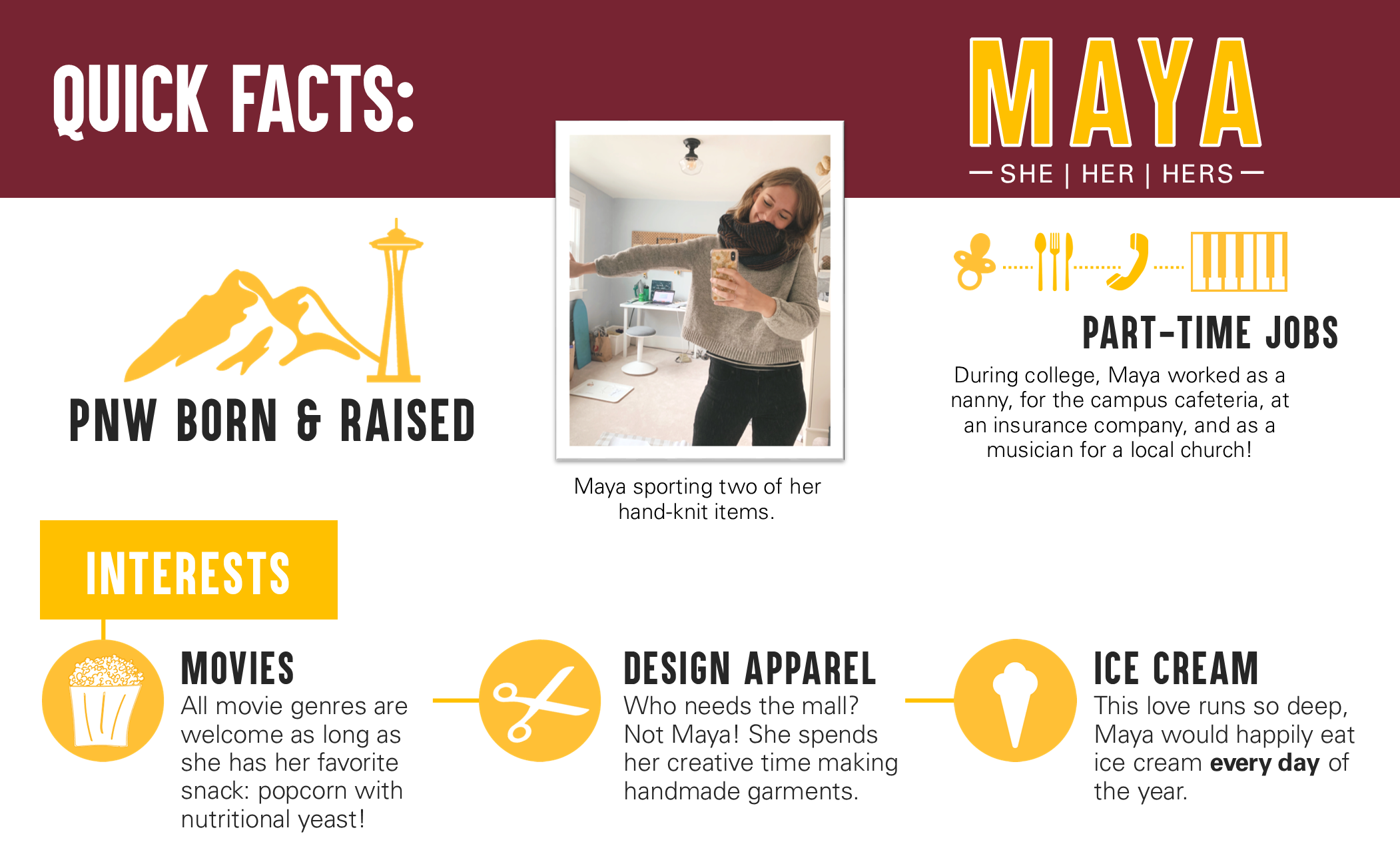 Maya supports both the Student Employment and the Career Advising teams, streamlining processes and providing first-level support for Puget Sound students, faculty, and staff.
When she isn't answering questions or organizing CES events, Maya is exploring Tacoma's local restaurants or adding to her handmade wardrobe.
What was your first, or an early work experience that impacted your career path?
During college, I held as many as three part-time jobs at one time and was always running from work to class to work. Not only did I get the opportunity to try out lots of different things – nannying, food service, music leadership, research, telephone outreach – but I became an expert at managing my time and communicating to my supervisors. Ultimately I learned that I love to connect with people, solve problems and make a positive impact, and that I prefer a fast-paced work environment. I've found lots of different ways to do those things vocationally, including in my role here at CES!
What did you learn in your major field of study that you currently use in your work?
I studied psychology, and my degree taught me so much that I've used in my work with other people! One of the biggest takeaways was the importance of perception to the human experience. Rather than objective, rational facts governing our actions, thoughts, and emotions, it is our perception of those facts that impacts our responses. As someone who loves to work with other people, I've used this understanding of perception to tap into empathy and understanding in my work. Something that I perceive to be direct and efficient might be perceived by a colleague or stakeholder as impersonal and flippant – by considering others' perspectives, I can build bridges with those I work with and for.
What is your favorite location/event/hidden gem/thing about Tacoma?
If you take a 15-minute walk from campus to the pedestrian bridge on Yakima Ave, there's an amazing loop through a residential area that I love to walk. It starts on West Road and opens up to a beautiful view of Commencement Bay, with Brown's Point and Vashon Island in the background. It's a quiet walk that feels like a secret and I often find myself heading in that direction after a day of work to relax and see the beauty that we're surrounded with here in Tacoma!