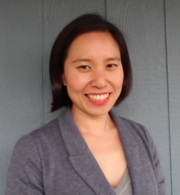 Juyeon Park joined the Community Music teaching faculty as a piano instructor in 2015. She earned her Bachelor of Arts degree in music from University of Puget Sound, where she studied piano with Dr. Duane Hulbert. During her time as an undergraduate at Puget Sound, Ms. Park sang in choirs and was a collaborative pianist with her fellow students. 
Ms. Park has more than eight years' teaching experience and has been active as an accompanist for more than 10 years. She teaches both children and adults, and her students come from many different backgrounds. She welcomes new students at beginning through intermediate experience levels. In addition to teaching private piano students, Ms. Park is a church musician, and enjoys singing and playing cello. She also has a background teaching English to Korean students in Seoul, South Korea.
"I care about every single student's needs," Ms. Park says. "My teaching goal is to make students love and enjoy music."
Learn about noncredit Community Music lessons with this instructor.