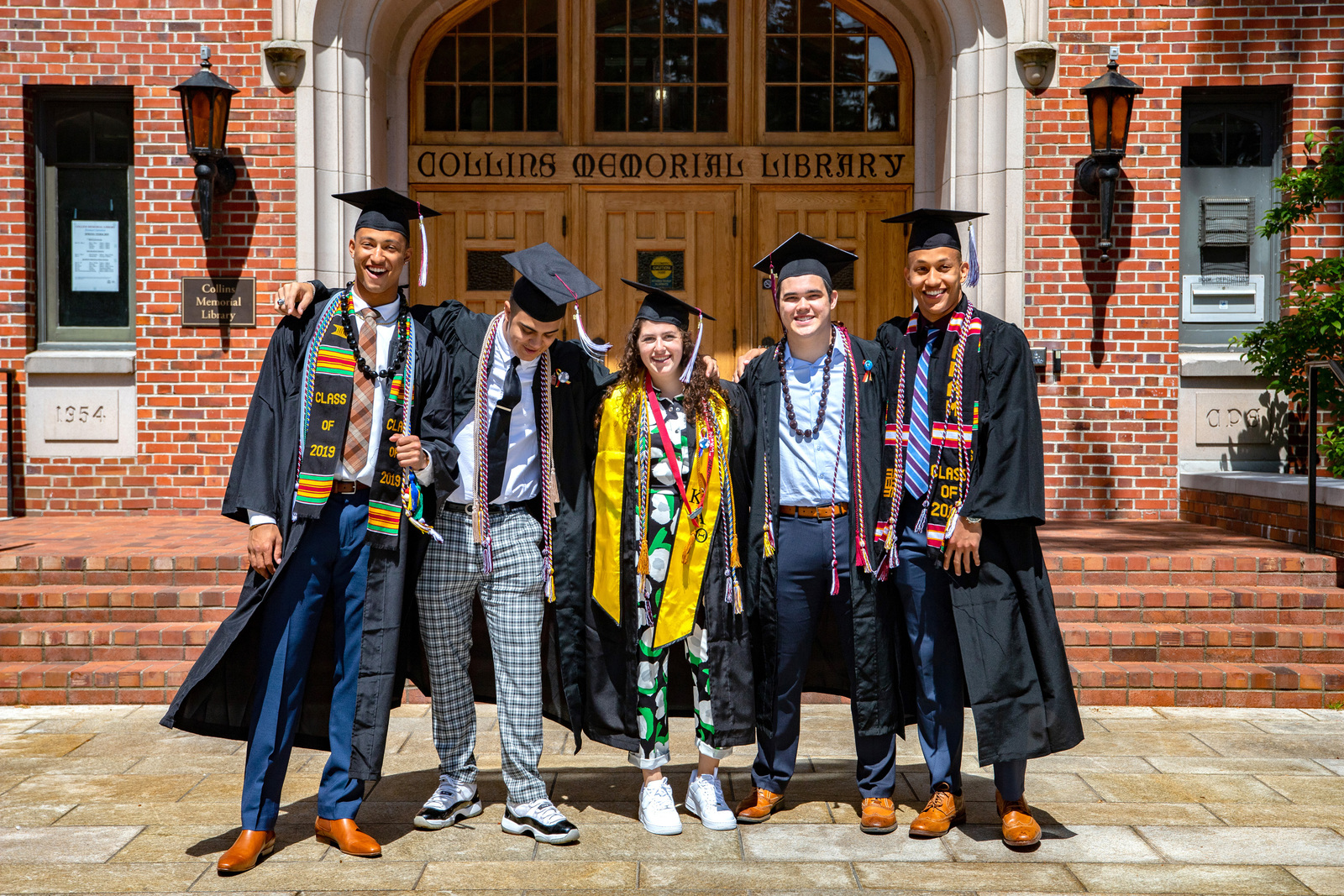 Commencement 2022 will be held on Sunday, May 15, 2022.
Stay tuned for more updates coming soon!
---
Re-watch the Class of 2021 Commencement Ceremony.
Re-watch the Class of 2020 Commencement Ceremony.
Photos
GradImages was the name of the photography vendor taking grad photos at both ceremonies. They should be reaching out to all grads who attended the ceremony directly via email about their photos, but you can also find their website and your Commencement photos here.
Latest News
May 15, 2021
Commencement guests have been assigned an arrival time in order to help stagger entry into the event venue. Ticketed guests should still arrive on campus in enough time to park, make their way to Baker Stadium, and go through the bag checks, so that they are entering the stadium by their assigned arrival time. 
Gates open 90 minutes before the event. Ticketed guests will be allowed into the stadium even if it is before or after their arrival time, but we ask everyone to please help us limit crowds as much as possible, and maintain appropriate social distance.  
May 14, 2021
Despite the recently announced CDC guidelines, the University of Puget Sound mask policy will remain in effect: all on- and off-campus participants in the Commencement Ceremonies will be required to wear masks. We do not have the capacity to verify who has or who has not been vaccinated so for the safety of our guests we will continue to follow the policy previously put in place.
May 13, 2021
Update: Emails with links to tickets have been sent to students (Class of 2020 and 2021) who have RSVPed to attend Commencement.