How to Recycle in the Residence Halls

Commingled Bins
Acceptable

*make sure all items are clean of any food residue

Paper, i.e. printer paper, newspaper, notebook paper, etc.
Plastics #1-5 & 7             
Thin cardboard, i.e. cereal boxes
Small corrugated cardboard, i.e. small mailing boxes (please collapse all large corrugated cardboard and place behind or near the bin)
Tin
Aluminum

Not Acceptable

Plastics that do not have a recycling symbol or recycling number on them
Glass
Pizza boxes
Styrofoam/packing peanuts
Cafe cups
Tissues, paper towels, napkins, etc.
Food waste
Wax-coated paper or cardboard
Glass Bins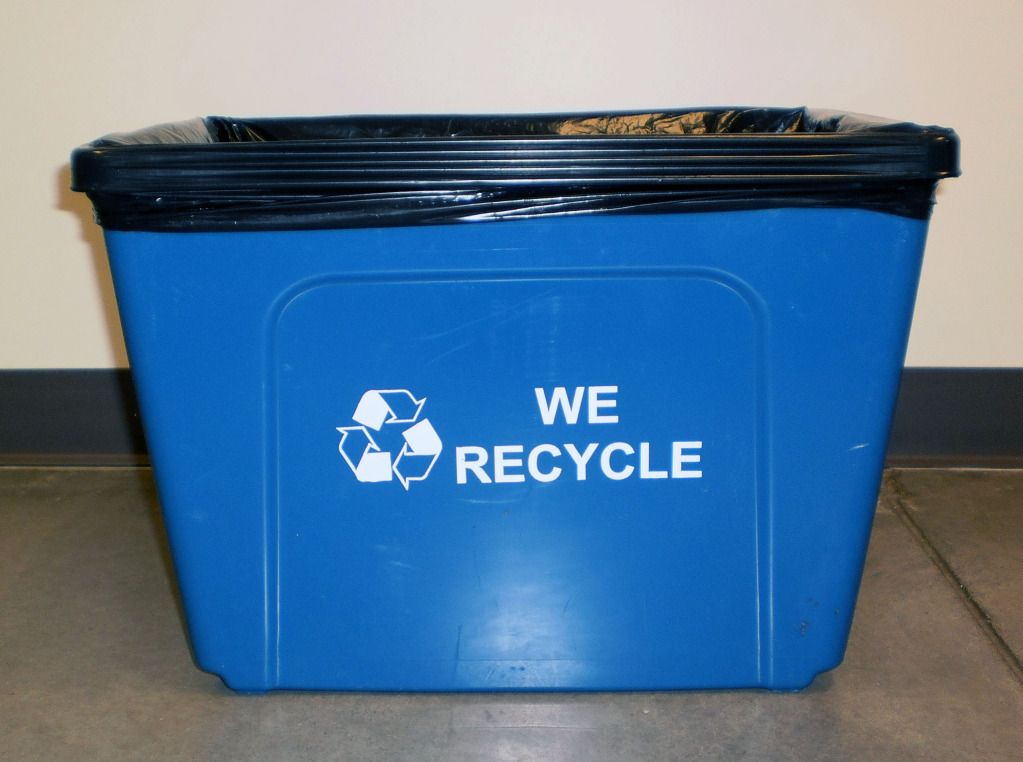 Acceptable

*make sure all items are clean of any food residue

Glass bottles (lids/caps removed)
Glass jars (lids/caps removed)
Batteries (in sealed plastic bags)
Small electronic items, i.e. iPods, cell phones, cords, cables, etc.

Not Acceptable

Broken glass
Glass cups
Vases
Window panes
Mirrors
Incandescent light bulbs
Ceramics
Servicing the Bins
Sustainability Services provides commingled and glass recycling receptacles to each residence hall on campus. Located in residence halls are "Waste Zones" where students can dispose of trash, glass, and commingled recycling. These Waste Zones are located both inside and out of the residence halls: within residence halls, Waste Zones can usually be found in hallway closets and cubbies, as well as in lobbies; outside of residence halls, Waste Zones are usually located in breezways or near entryways to residence halls. Students are responsible for taking the garbage and desk-side recycling bins from their rooms to these Waste Zones to empty them. Sustainability Services will monitor the commingled and glass bins located in the Waste Zones, emptying or replacing them as needed.
Extra things to note:
Corrugated cardboard (i.e. packing/moving boxes) should be broken down and placed in the breezeways or lobby areas in the residence halls; there are signs denoting the proper locations at every dorm. We collect corrugated cardboard separately because it is a source of revenue for our program.
Sustainability Services collects electronic itms to be recycled. Small electronics such as iPods and cell phones can be placed in glass bins to be collected by our team. Larger items such as laptops, printers, and microwaves can be collected as well, although they should not go in the glass bins. Please send Sustainability Services an email at recycling@pugetsound.edu so that we can coordinate with you to collect the item(s).
Have any doubts about which items can go where to be properly recycled? Take a look at our A-Z Disposal Guide or our Frequently Asked Questions section. If your question is not answered by the information on these pages, please call our campus extension, x1560, or send us an email at recycling@pugetsound.edu so that we can help.
If you have any further questions or concerns, please email Sustainability Services at recycling@pugetsound.edu or call our campus extension x1560.