Welcome to the University of Puget Sound Recycling Program
At Sustainability Services, our goal is to provide a well-functioning, responsive, and sustainable recycling program for the campus community. We are constantly looking for ways to improve and expand our program, and any changes we make are guided by the desire to reduce waste and expenses. Our recycling and waste management programs are tailored to meet the needs and capabilities of different types of buildings and residences on campus. Please see the links to the right for more information on the recycling details that apply to your working or living situation as a part of our community.
While recycling bin types, locations, and pick-up schedules vary throughout campus, what goes in the bins is relatively standard. Here are some general rules on what can and cannot go in the recycling bins on campus. Please make sure that all items you put into the recycling bins are clean of any food waste.
Commingled Recycling Bins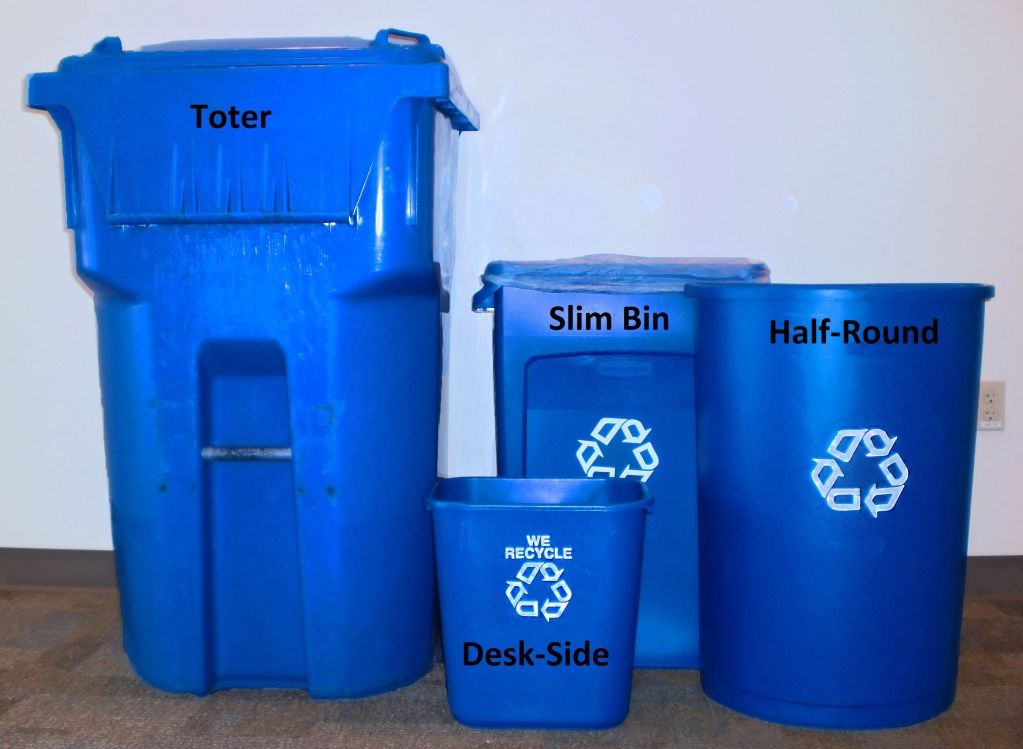 Acceptable

Paper, i.e. printer paper, newspaper, notebook paper, etc.
Plastics #1-5 & 7
Thin cardboard, i.e. cereal boxes
Small corrugated cardboard, i.e. small mailing boxes (please collapse all large corrugated cardboard and place behind or near the bin)
Tin
Aluminum

Not Acceptable

Plastics that do not have a recycling symbol or recycling number on them
Glass
Pizza boxes
Styrofoam/packing peanuts
Cafe cups
Tissues, paper towels, napkins, etc.
Food waste
Wax-coated paper or cardboard
Glass Bins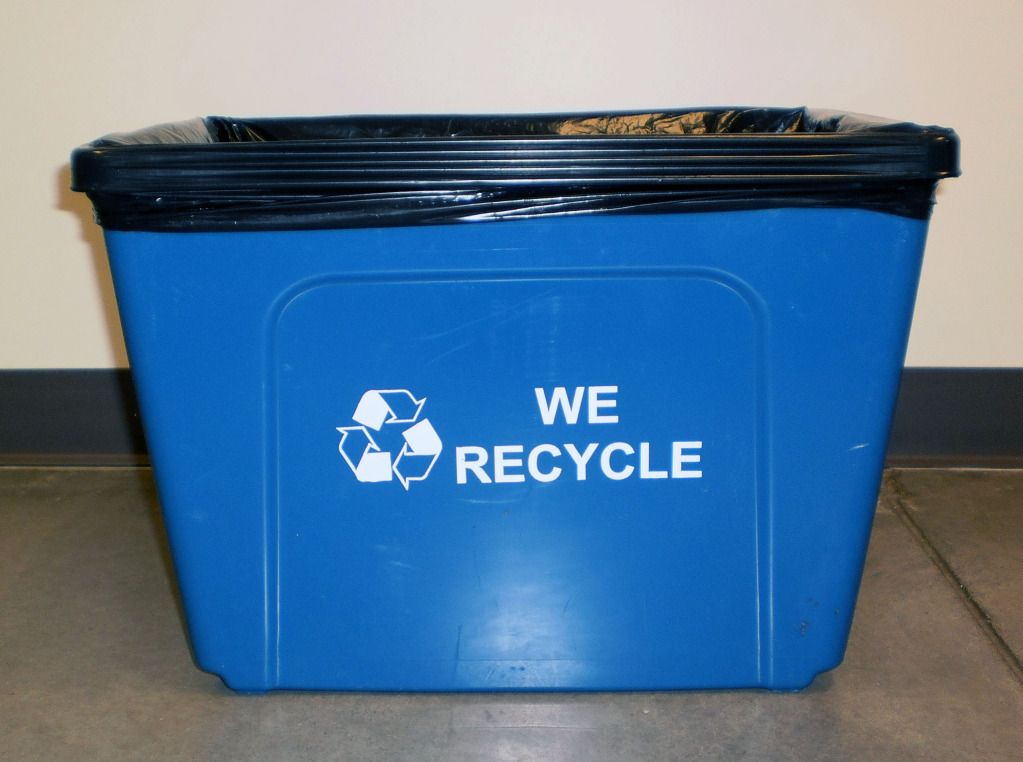 Acceptable

*make sure all items are clean of any food residue

Glass bottles (lids/caps removed)
Glass jars (lids/caps removed)
Batteries (in sealed plastic bags)
Small electronic items, i.e. iPods, cell phones, cords, cables, etc.

Not Acceptable

Broken glass
Glass cups
Vases
Window panes
Mirrors
Incandescent light bulbs
Ceramics
To see specific bin types and recycling systems according to building or residence type, please see the links to the right.